Owning a luxury home is everyone's dream. These homes offer a high-end living experience, providing you with a refreshingly advanced, yet livable environment. What makes a luxury home special are the features that add technology, style and functionality to make the most of your living experience.


Here are the top 5 features to add a little luxury to your home:


1. High-End Kitchen
Modern kitchens integrate functions of luxury and design. The kitchen is not just about cooking; it should be a serene environment that is catered to family and friends made for enjoying great moments. When you are cooking a delicious meal or baking cookies, you will want to ensure you make the most of that time.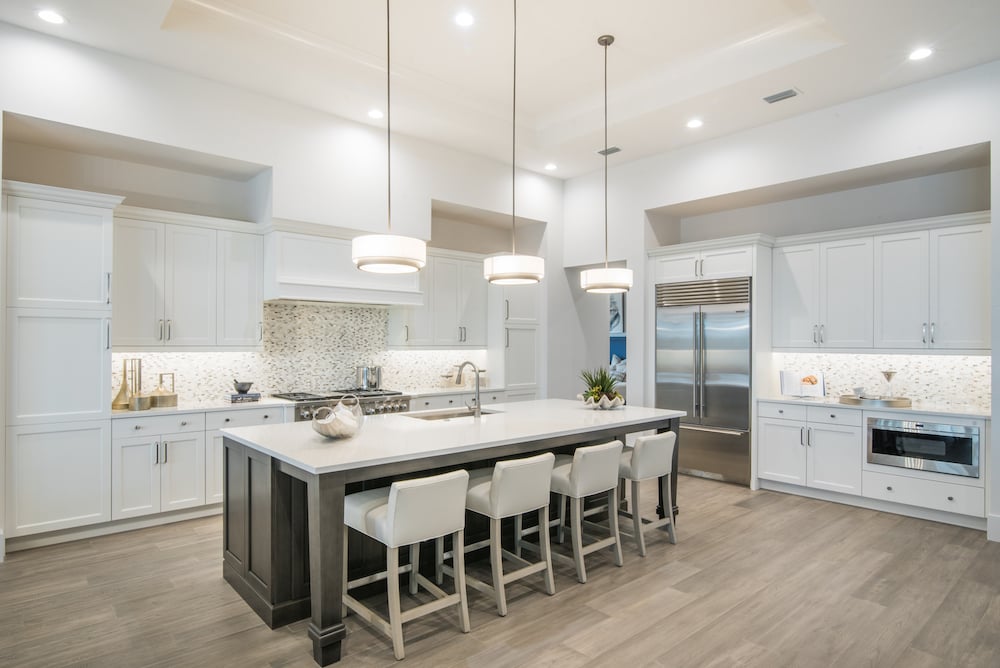 A well-equipped kitchen loaded with advanced appliances can exactly deliver your desire to make the most of your kitchen. Luxury features in the heart of the home include expansive storage space, plenty of large drawers, wine fridge, premium appliances, an integrated coffee counter, and overhead lighting.


2. Gaming and Theater Rooms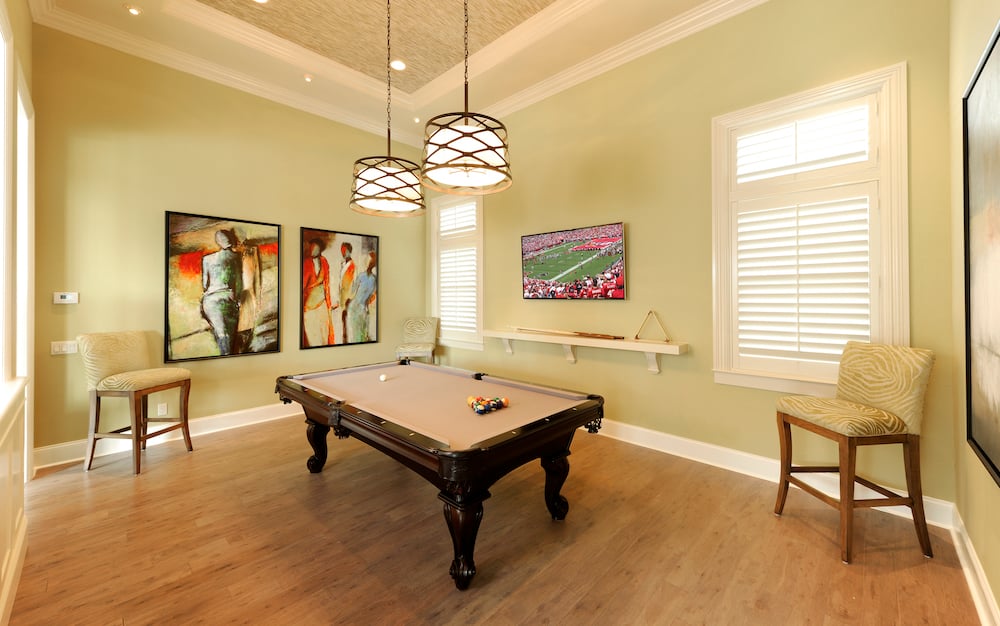 The absence of gaming and theatre rooms in a luxury home can make it feel incomplete. Top-notch entertainment within your home helps you to enjoy your free time more. If you prefer a theater room, add comfortable chairs or even a drink or popcorn station so everything for the perfect movie night is in easy reach. If you prefer a game room, make sure there is enough space for a large screen and the desired equipment necessary.


3. Spa Bathroom
Spending time in a luxurious bathroom lets you unwind in style. Bathrooms that include mirrors with built-in touch screens, grand showers, steam rooms, saunas and stunning tile and lighting finishes exude luxury.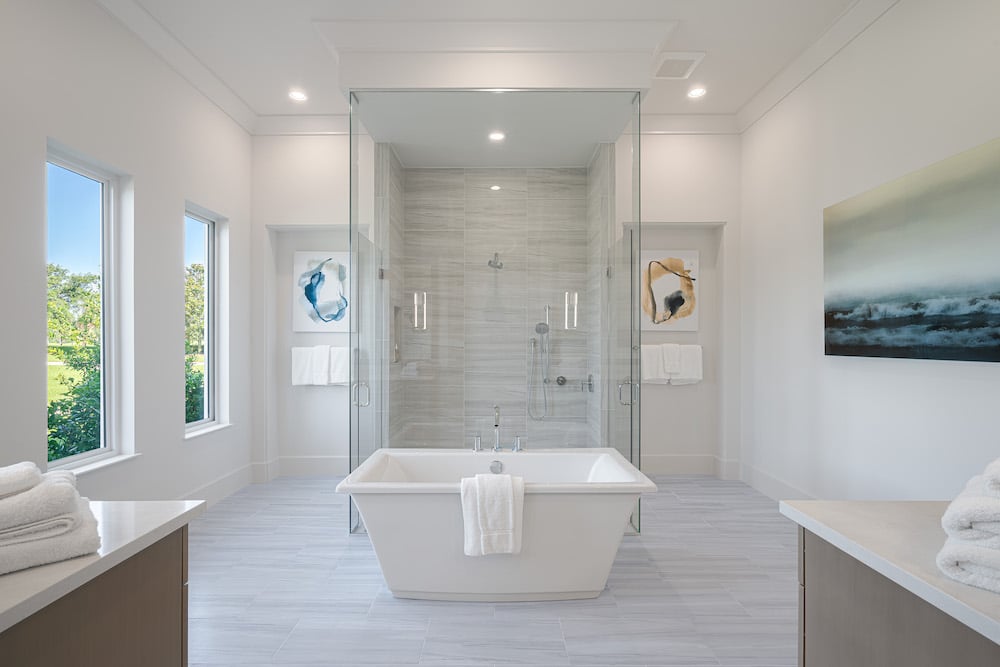 Bathrooms provide a private escape in which you may want to create a feeling of calmness and relaxation. Built-in storage and stone-covered walls creating a relaxing backdrop, feature bathtubs with jets and an eye-catching shower help tie together the look of a lavish, soothing bathroom.


4. Home Office and Study Room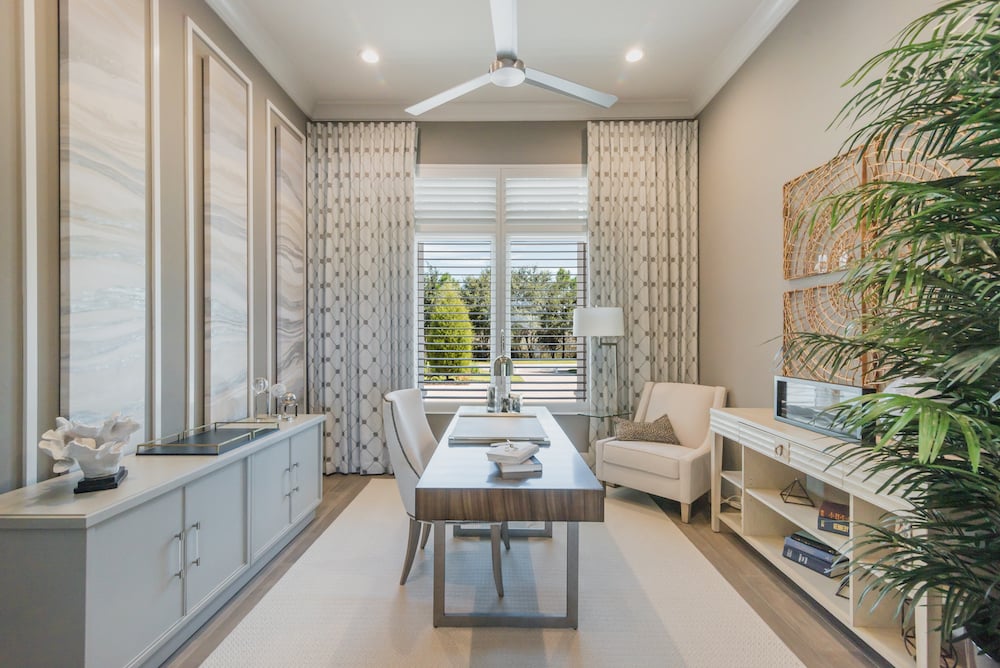 This room should be nicely structured to bring comfort to you while working.
This is especially important if you have transitioned to working from home. You can incorporate all of the necessities, such as computers, plenty of natural light, bookshelves, and comfy seating to make sure you are set up for success.


5. Spectacular Outdoor Living Space
A remarkable outdoor living space is luxury in itself. Spending time outdoors in your own backyard provides opportunity for relaxation and enjoyment. With a grand outdoor living space, homeowners can soak up the sun by an infinity-edge swimming pool, bar or lounge area. Fire pits and fully equipt outdoor kitchens provide the perfect setting for evening entertaining. When designing your outdoor space, keep in mind the activities that you will be doing to make sure that you include everything you need for the perfect outdoor area.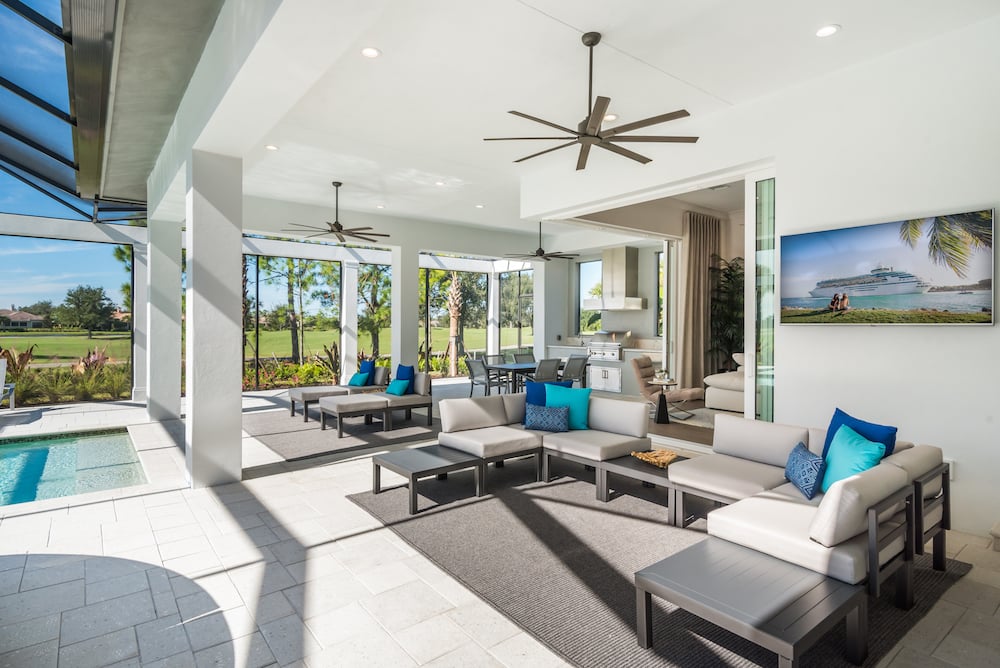 If you're looking for a luxury home, contact us at The Founders Club. Located in Sarasota, Florida, The Founders Club offers a choice of 4 of Southwest Florida's premier luxury home builders with homesites along fairways, lakes, and nature preserves . Contact us today for more information.