One of the best things about living in Southwest Florida is the weather, especially in the coming months. Sarasota remains one of the best places to live in the United States, not to mention one of the safest. Sarasota's community spirit is lively and welcoming, no matter the time of year. As our calendar moves into October, you will find exciting Fall events and festivals around our vibrant Gulf Coast community.


1. Fall Festivals are Family Fun Events
It's time for hayrides, pumpkins, scarecrows, and treats, and that is what we love about fall festivals. We cannot forget it is October, and that means the month to celebrate beer!
-October 10, 2021: 3rd Annual SRQ Craft Beer Festival
Speaking of beer, the Origin Pizza Cafe is holding its 3rd annual craft beer festival. Along with live music, there will also be fun activities for children and the excellent taste of local craft beers.
-October 16, 2021: Fall Festival at The Meadows Country Club House
Starting a new tradition, Meadows Country Club is putting on their first fall festival. A great way to bring the community together for a Pre-Halloween experience. It's always fun picking out the right pumpkin to carve for your front porch. Tickets are on sale through Eventbrite.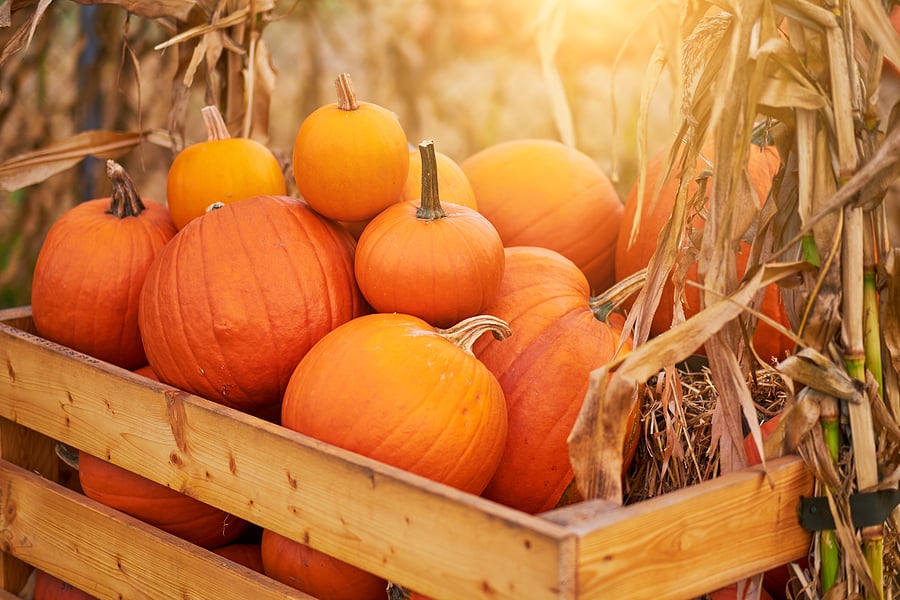 - October 23 & 24, 2021: Fall Festival at University Town Center
Another festivity for the entire family, including pets. It's FREE admission to this year's annual event with "Live Music, Carnival Rides, a Pumpkin Patch, Pumpkin Pageants, a Trunk or Treat, Pet Costume Contests, a Beer Garden & MORE!"


2. Fall Family Activities for Halloween Keepsakes and Memories
Like carving the family pumpkin, it can be fun to make something special together, especially the memories we love to make.
-October 24, 2021: Paint the Annual Halloween Wall Hanging
In Painting with a Twist, it's FAMILY DAY to create a picture you will cherish forever. Pack a picnic of drinks and snacks, and make it an afternoon to remember. Just another way to have fun making memories in the Fall of 2021.
-October 31, 2021: Fright Night on St. Armands
If you have never attended this event, it's an evening of fun and fright for the entire family. This year is its 13th year, and you will not recognize St. Armand Circle, with its "island sophistication" hidden by this special night of transformation, as it welcomes Sarasota's ghosts and ghouls to come to life. Enjoy the spooky adventure, filled with thrills and fun.


3. Sarasota Fall Events Creating Community Fun and Support
Combining community fun and support is always a win-win event. Throughout Fall, there are many events bringing people together for fun while helping to make a difference. Here is a couple that continues to grow with excitement every year.
-October 15- 17, 2021: Sarasota Rocktoberfest
Beginning Friday, October 15th at 4 pm, the excitement of this year's Rocktoberfest will begin, combining the "common ingredients: lively music, mouth watering food, and big, big pints of beer." Admission is FREE. Besides the beverages, food, and music, this year's event is helping make a difference in the lives of animals.
If you're thinking about adding a four-legged animal to your family, be sure to stop by the Humane Society of Sarasota's mobile adoption center. While you're going to leave filled with thirst-quenching beer and delicious "smoked sausages, roasted meats, sauerkraut, cabbage, and pretzels," you also may be leaving with your new best friend.
-October 22 -24, 2021: Florida Winefest and Auction
Except for its break in 2020, the Florida Winefest and Auction has been a successful fundraiser since it began in 1991. It's truly remarkable to know that this community event "has awarded more than $8.8 million to 90 local disadvantaged children's charities."
Just minutes away from downtown, St. Armands Circle, and the beautiful beaches around Sarasota, The Founders Club is an elegant community, offering an exceptional lifestyle. Come and experience the serene beauty of our uniquely-planned community, thriving with excitement in one of the best cities in the United States.