Nathan Benderson Park in Sarasota, Florida is one of the most beautiful and hidden gems of the state. A community park with over five miles of hiking trails, it is used by everyone from playing children to Olympic competitors training in sailing, paddleboarding, rowing, and more, the park has given fun, sun, and exercise to the community for decades.
Open year-round from sunrise until sunset on both weekdays and weekends with no admission fees, there is no reason everyone within driving distance shouldn't spend at least a few days at Nathan Benderson Park. When you plan your trip, be sure to look out for these exciting events:


Nathan Benderson Park Rec Days Throughout the Year
On the 1st and 3rd Saturdays and 2nd and 4th Wednesdays of the month, all summer long, Nathan Benderson Park is hosting community Rec Days! These will provide community members with access to all of the equipment they need to go paddleboarding, kayaking, canoeing, and fishing. Starting in September, they'll even offer rides on a 15-foot sailboat (with a captain, of course!) so everyone can experience the thrills of big-boat sailing.
NBP Rec Days! are held at the base of the finish tower on Regatta Island from 6am to 8pm. Waivers are required (they can be found here) as is a small registration fee of $10 per adult and $5 per child. However, children under 6 are free and families will never have to pay more than $35.


Exercise on Your Own Time
If you're not looking to get involved in rowing or a scheduled class, Nathan Benderson Park is a great place to do almost anything from running to rollerblading. The over-a-mile long track surrounds the lake and is perfect for a nice walk, a bike ride, fishing, or to walk the dog.
There's also a children's playground, small beach, and rental paddle boards if you feel like getting out into the water!


Learn To Row!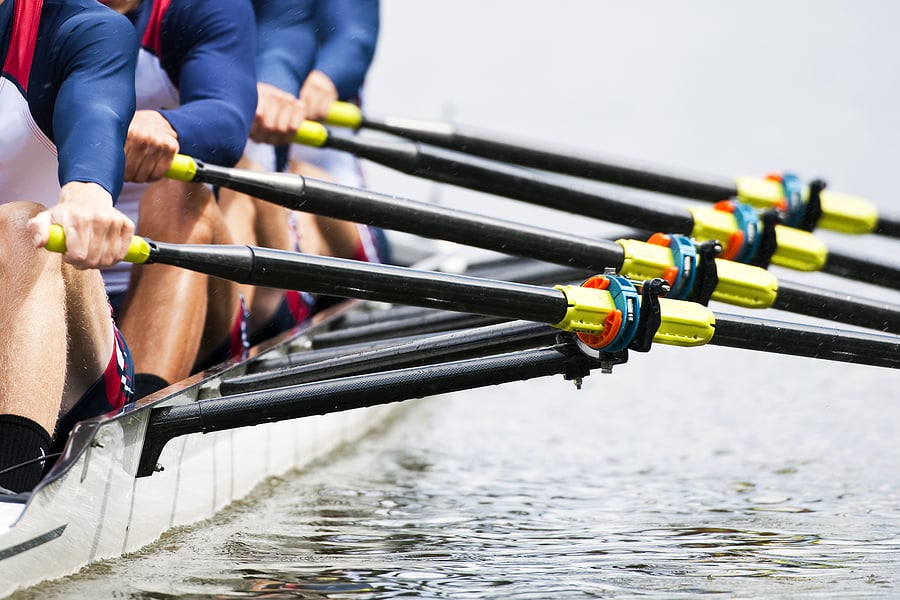 This regularly-held tutorial is Crew 101 for ages 12 to adult, whether you are looking to start a competitive career or just want to learn more about this great sport.
Learn to Row focuses on the fundamentals of 'sculling,' or rowing with two oars. Unlike long-boat crew, which means a boat with 8 rowers using a single paddle each, sculling is a sport for individuals or pairs.
All of this terminology will be covered in the class, as well as safety maneuvers and boat handling skills.
Click here to see the schedule or register!
---
Nathan Benderson Park is a fantastic place to spend a day or spend the summer. Close to University Town Center, you can even close out your day at the park with some shopping, dining, and nightlife to make a special day even better. If you'd like to learn more about the area around Nathan Benderson Park and its fantastic communities, please contact us.