Sarasota is considered one of the best places to live and anyone that visits understands this designation from the moment they see our white sandy beaches, spend the day at the John and Mable Ringling Museum, admire the beauty in the Marie Selby Botanical Gardens, or experience any one of the multitude of things to do and places to see. There is just so much to love about Sarasota, FL, it's hard to make a list of the top things to do. However, if we were to make one, we would put our many shopping destinations near the top of it.
Sarasota, Florida offers a shop or boutique for just about anything you'll need to enjoy the Sarasota lifestyle like a local. From designer fashions to souvenir t-shirts, handcrafted gifts to home decor and art, Sarasota has a shopping district for every trend and a mall for every style. Take a look at the many ways you can enjoy shopping in Sarasota, Florida by learning more about our most popular shopping destinations.


Westfield Siesta Key
Westfield Siesta Key, formerly known as Westfield South Gate, is the place to shop if you're spending some time on the islands. It has 46 retail stores, including Ann Taylor, Chico's, and Talbots, and plenty of food options if you get need a bite to eat to refuel for the remainder of your shopping experience. If you happen to swing by, you must stop at Cravings Coffee, a combination of a coffee and tea shop and Thai cuisine. Sounds weird, but the place is artfully decorated and the owner has won 7 "Best of the West" awards for his legendary coffee in the Ohio location. The same coffee you'll be enjoying if you visit Westfield Siesta Key.


Mall at University Town Center
The newest mall in Sarasota Florida features more than 100 stores and restaurants in its 880,000 square feet of retail space. The Mall at University Town Center (UTC) features stores like Neiman Marcus, Nordstrom, Saks Fifth Avenue, Kate Spade, Anthropologie, Apple, Michael Kors, and many more of the world's premier retailers. If that's not enough for your shopping in Sarasota FL pleasure, the Mall at UTC is also nestled between two shopping districts. The District East and The District West can be found on the either side of the mall with The District West including retailers such as Super Target, Best Buy, and Old Navy. The District East features shopping, hotels and a movie theater.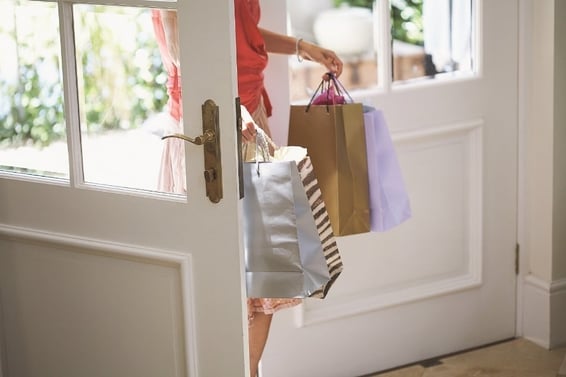 Five Points
If you're looking for less mainstream shopping in Sarasota Florida, consider visiting Five Points, the center of Downtown Sarasota that falls at the intersection of Main Street, Pineapple Avenue, and Central Avenue. Take a walk along the streets and find a selection of high-end fashion, art, and home decor, as well as a plethora of restaurants and cafés. Palm Avenue has art galleries and antique stores, First Street has posh boutiques, and Main Street features shops and restaurants.


St Armand's Circle
If you want to expand on your Downtown Sarasota shopping, hop over to St Armand's Circle using the two bridges that cross over Sarasota Bay, where you'll find exclusive shops, galleries, and exotic boutiques that will awaken your inner fashionista and art lover. St Armand's Circle is closer to the beach, so it attracts more vacationers, but it has more than 130 merchants so it is well worth the visit. Visitors have touted their visit to St Armand's as "a very relaxing and luxurious experience." If you're a first-time visitor, make sure you go on the St Armand's Statue Walk, which encompasses a collection of 33 statues. These status belonged to John Ringley and were purchased on his travels to the Renaissance cities of Italy in the 1920's.
Shopping in Sarasota, FL will take you from simple and casual to extravagant and elegant, as well as everything in between. Schedule your visit to our beautiful city and you may never want to leave. If that's the case, discover the world of beauty, luxury, and natural surroundings at The Founders Club, a luxury home community in Sarasota Florida with gorgeous luxury custom homes and a growing list of luxury amenities.
Download our brochure to learn more about The Founders Club.