Walking around The Founders Club Golf Hall, you'll more than likely see two new smiling faces doing their part to continue the country club community excellence to which we have become accustomed at The Founders Club in Sarasota FL. Please join us in welcoming our two new Operations team members: Robert "Bob" LeFever and Kevin Smith.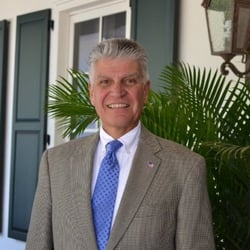 Robert "Bob" LeFever is joining The Founders Club community as its new General Manager, bringing with him more than 40 years of golf and hospitality experience. He has managed private golf clubs throughout the eastern United States and is a certified club manager and chamber executive. He comes to us from the Portage Country Club in Akron, Ohio, which is one of the top clubs in that area. He first noticed the beauty of Sarasota FL when he began vacationing in Florida 10 years ago: "I fell in love with Sarasota, its weather and lifestyle, while vacationing here the past decade," LeFever said. "The club is beautiful and the natural setting, with its preserves, live oaks and Spanish moss, reminds me of the great clubs in Savannah and Charleston."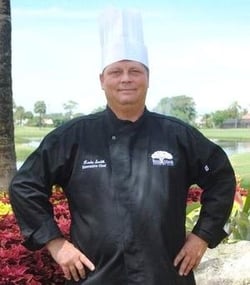 Kevin Smith is joining The Founders Club community as its new Executive Chef, complementing our Sous Chef Alfonso. Smith was born and raised in St. Louis, Missouri before pursuing his culinary career at the Culinary Institute of America's Hyde Park, New York, and Napa, California campuses where he earned his Associate of Occupational Studies in Culinary Arts degree. He has worked in the private club industry for more than 20 years and has been a Florida resident for three years. Since his relocation to Florida, Smith has served culinary excellence at the Westwood Country Club in Boca Raton, a five-time Platinum Club of America winner. Smith says he is truly excited about the opportunity to work at The Founders Club in Sarasota FL: "People love it here for many reasons, including a tradition of great food and hospitality. I'm looking forward to meeting the members."
Take some time to stop and say hi to our new Founders Club family members as they join The Founders Club's professional and friendly staff to bring you the best of both worlds in your country club community. The Founders Club is located just moments from I-75, a vibrant downtown area, and world-class beaches, but has a boutique-style feel in its 700 acres of lush landscape, lakes, centuries-old oaks, pines, and palms. The community consists of 262 homes, allowing residents the luxury of oversized home sites to enjoy the beauty of its natural surroundings. The golf and country club community's professional staff maintains a full calendar of social, sport and wellness activities in its 24,000-square-foot Golf Hall.
Download our brochure to learn more about The Founders Club community.