There are so many reasons we love fall in Florida and most of them have to do with being outside, eating scrumptious food, and delighting in yummy drinks. From pumpkin spice lattes to craft beers and festivals galore to pumpkin patches, there is an abundance of things to appreciate when the heat finally dies down and the autumn breezes whisk away most of the humidity. If you've been up north all summer or have been holed up at home absorbing as much of the air conditioner as possible, it's time to get back to Southwest Florida and get outside (don't forget the sunscreen)! Here are some top Sarasota events to appreciate the beautiful fall weather:
Head to the Festivals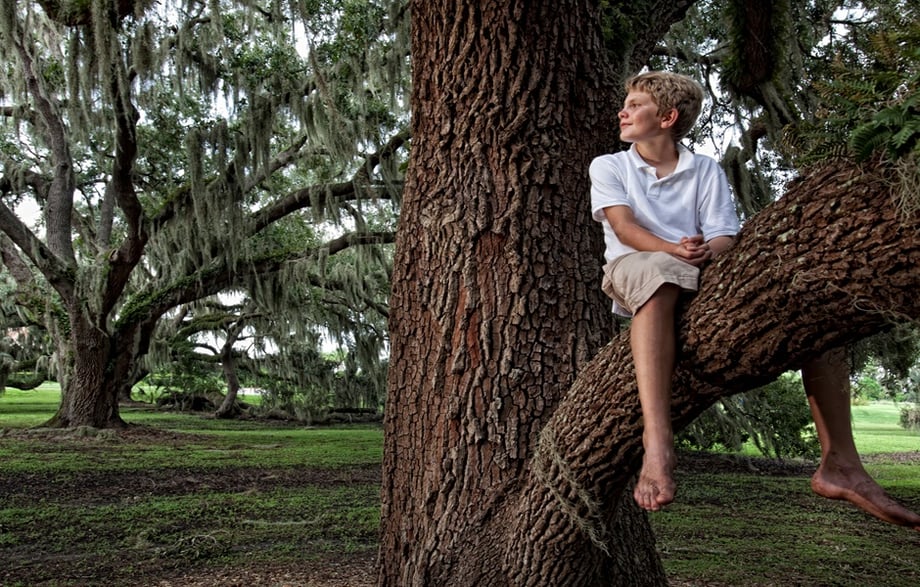 Fall Festival isn't a great name solely for being a great example of alliteration. Fall is the perfect time to spend your day walking around and exploring the many things available in your area. Any festival with pumpkins is a given, but there are also many other festivals in which you can take part to enjoy being among Mother Nature's gifts and man's perfectly-placed products.
With the time we have left in September, there is one festival you must attend and that's the Oktoberfest party at the Mandeville Beer Garden in downtown Sarasota on September 26, 2015. The party starts at 11 a.m. and includes a German Polka band, traditional Oktoberfest cuisine, and German beer. The hosts will also be giving away beer steins when the band plays from 6 p.m. – 10 p.m., but only as long as supplies last. Come in traditional German attire or come as you are; just make sure you get there!
When October hits, it's pumpkin time and you'll enjoy the 27th Annual Fruitville Grove Pumpkin Fest held on 7410 Fruitville Road just east of I-75 off exit 210. Enjoy pony rides, pumpkin and face painting, mini train rides, a petting zoo, and the first hay rides of the season. Food will be available for purchase, as will Halloween decorations. This event runs from 10 a.m. – 5 p.m. every weekend in October. There are additional pumpkin patches later in the month as well (see below).
The next festival to take place in Sarasota has three things that many people absolutely love: beer, boats, and bacon. It's conveniently called the Beer, Boats, and Bacon Fest and it's held on October 10, 2015 from 3 p.m. – 7 p.m. at the Nathan Benderson Park. The name says it all, but aside from the three B's, attendees will also be able to listen to live music, play games, and take part in a head race. You can purchase a VIP tickets for $55 and general admission tickets for $35 if you pre-purchase. If you wait until the day of the event, only general admission tickets will be sold and they will be $45 at the door. Come on people, bacon and beer? We're in!
If entertainment is the way to your heart, try the 7th Annual Ringling International Arts Festival held from October 15 – 18, 2015. The opening night will feature a champagne toast at 6 p.m., a performance at 7 pm, and a courtyard celebration at 8: 45 p.m., as well as fireworks, hors d'oeuvres, beer, wine, soft drinks, and a cash bar. Learn more.
Attend the opening night of the Ringling Festival and spend another night at the 9th Annual Hungarian Festival held on October 17 – 18, 2015 at the Sarasota County Fairgrounds behind Robarts Arena off Fruitville Road. Sample world famous Hungarian dishes and desserts or just come for the dancers, children's activities, pony rides, bounce houses, and games. The fun begins at 12 p.m. and ends at 10 p.m. on Saturday and 8 p.m. on Sunday. Admission is only $10 and if you have kids/grandkids under 12-years-old, they're free.
The final festival in October is the 7th Annual Sarasota Pumpkin Festival held from October 23 – 25, 2015 at Sarasota's Payne Park. There are a ton of things to see, do, and taste at this festival so come prepared to have a good time. There will be a variety of things to eat, as well as a Beer Garden, and the kids/grandkids – and some adults – will enjoy the new live Ninja Turtle Show, pumpkin patch and maze, free hayrides, live demonstrations, kids' petting zoo, pony rides, carnival rides and games, pie-eating contests, safe trick or treating, and family activities. Parking is free and kids under 10-years-old are free, but adult admission is $10. Come out and enjoy some family time while the smell of pumpkins is in the air on Friday from 5 p.m. – 10 p.m., Saturday from 12 p.m. - 10 p.m., and Sunday from 12 p.m. – 8 p.m.
November is all about food, wine, and art. On November 14, 2015, it's the 14th Annual Suncoast Food & Wine Festival at the Sarasota Polo Grounds at Lakewood Ranch from 1 p.m. – 4 p.m. Tickets are $75 per person and $125 for VIP tickets, but you get an unlimited sampling of dozens of Suncoast Restaurants, as well as wine and craft beer. There will also be live entertainment, a silent auction, and a grand prize drawing with all proceeds being donated by the Rotary Club of Lakewood Ranch to charities.
On November 14 – 15, 2015, come enjoy the 27th Annual St. Armand's Circle Fall Art Festival around Circle Park. Come explore and possibly buy works by artists from all over the United States. Admission and parking is free, so come get an eyeful of artistic displays anytime from 10 a.m. – 5 pm on both days.
Take a Walk on the Beach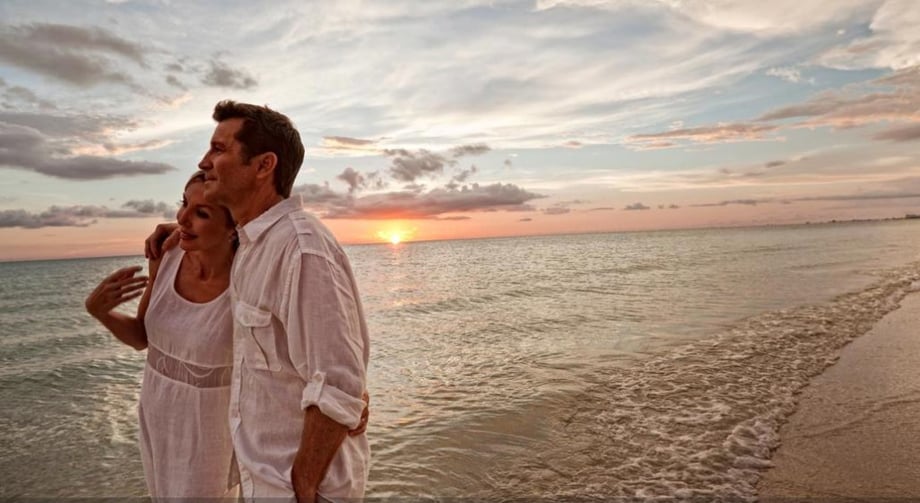 Being so close to so many award-winning white sandy beaches, it's hard not to head to the beach on any given day, especially when the Florida weather is so accommodating in fall. The Gulf of Mexico is available to us for most of the fall and if you happen to be there any day from November 13 – 17, 2015, you'll be able to play spectator to the 6th Annual Siesta Key Crystal Classic Master Sand Sculpting Competition south of the Siesta Key Public beach pavilion. Twenty Master Sculptors from all over the United States will pair up to construct and shape a stunningly creative sand sculpture for a chance to win $25,000. Arrive anytime from 10 a.m. to 5:30 p.m. and enjoy food and retail vendors while you watch the artists at work. Admission should be somewhere around $6 per person with children under 4-years-old getting in for free.
Take Part in a Variety of Shows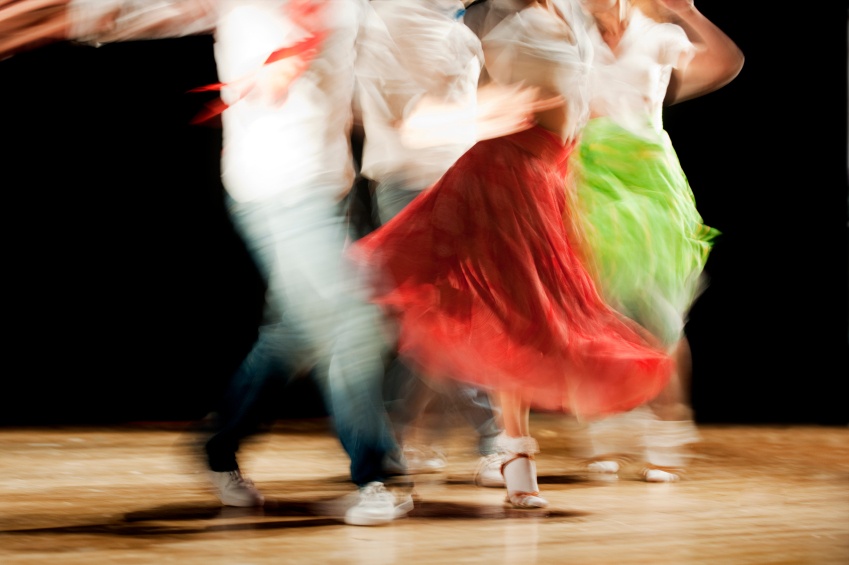 If festivals aren't your thing and you're looking for a less involved activity, Sarasota, FL will be hosting a few shows that may be up your alley. On October 10, 2015, the Sarasota Municipal Auditorium will play host to the 2015 Top Dog Show to show off some fine pups and win prizes for Best Dressed, Best Hair, Best Catch & Fetch, Best Kiss, and Funniest Dog Trick. Watch the contestants show off their stuff while enjoying fine dining for both you and your furry friends. Tickets are $100 for adults, but you'll be supporting Donte's Den, a 501 (c)(3) charitable organization and the only facility anywhere offering long term and permanent care for dogs whose owners are unable to care for any number of reasons or situations. Come out from 6 p.m. – 9 p.m. for a tail-wagging good time!
From October 17 – 18, 2015, The Devyn in Sarasota will be hosting the "What Women Want Lifestyle & Wellness Expo" which focuses on aspects of life essential to women: family, health, lifestyle, and wellness. What that means is that you will be able to discover innovative beauty products, spa and massage services, fashion, jewelry, plastic surgeons, medical spas and facial rejuvenation services, as well as learn about the latest in home improvement, home automation and security systems, financial services, interior design, and travel services including cruises, safaris, and remote getaways. Join us on Saturday from 10 a.m. – 5 p.m. and Sunday from 11 a.m. – 4 p.m. Admission is free, but any donation of over $10 to support Selah Freedom will get you entered into a grand prize drawing for a gift basket filled with an amazing assortment of products and services for women valued at close to $5,000.
For the ocean lovers, you can sail the seven seas, or just imagine yourself doing so when you attend the St. Armands Boat Show around Circle Park on October 24 – 25, 2015 from 10 a.m. – 4 p.m.
On October 31, 2015, Selby Gardens will be hosting their Spooktacular event for the whole family. Get dressed up and come on in to see our tropical urban oasis of unparalleled horticulture displays and the Sarasota bay-front setting. Take pictures of the whole family dressed up and take part in the fun activities being held on this boo-tiful day. Garden members get in for free while adult guests pay $19 and children 4-11 get in for $6.
If boats and plants aren't in your wheelhouse, that's okay! The show for you is the 14th Annual Ferrari's at St. Armand's Circle on November 7, 2015 where more than 75 Ferrari owners will be displaying their beautiful vehicles and competing for the top prize trophy. Come appreciate the fine lines and luscious curves of the elegant beasts being displayed anytime from 10 a.m. – 4 p.m. in downtown Sarasota.
On November 11, 2015, you can salute our local vets during the Sarasota Veterans' Day Parade starting at 10 a.m. The parade starts at Main Street and Osprey Avenue and heads west on Main St. from Washington Blvd to Gulfstream & JD Hamel Park. Come out and honor the brave men and women that served in the U.S. Armed Forces.
These are just some of the events in which you can partake when you come to Sarasota, FL in the fall. Whether you come for a quick vacation or stay for the fall and winter seasons, there's always something to do. Don't want to leave? Schedule a tour to find your dream Sarasota Florida home or start your search by browsing through the Founders Club homes.