Your master bedroom should reflect your personality and provide a quiet retreat, where you can rejuvenate and relax as you reminisce about the day's activities. Therefore, it must be more than a place where you sleep; it should be your little getaway within your "private label" home. Transform your master bedroom into your dream retreat by considering the following remodeling tips.


Bed Design and Size
Homeowners spend many hours in the bedroom sleeping. The first thing you need to consider is the kind of bed you want. Would you like a king- or queen-sized bed? Perhaps you prefer a four-poster bed with a footboard instead of a headboard. Whatever your preference, choose a bed design that integrally fits with the overall interior design. For enhanced comfort and aesthetics, it would be best to invest in the most comfortable mattress and a beautiful sheet set.


Bedroom Furniture and Accessories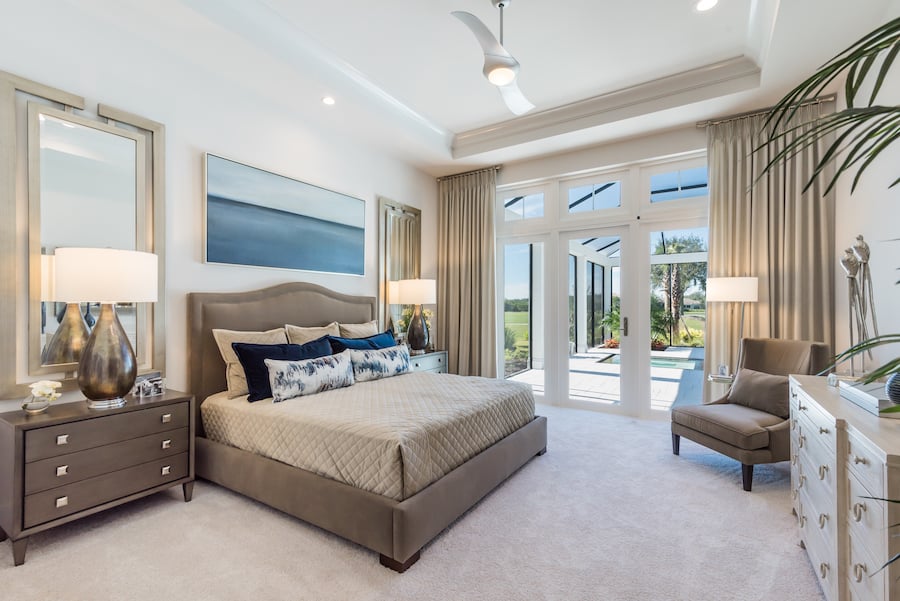 Your desired style will dictate the design and color of furniture you need in your master bedroom. The best material for bedroom furniture is solid wood or wood veneers, and you must ensure each piece complements one another based on the décor. While your nightstand and dresser or wardrobe may not be from the same set, they should bear some similarities in detail, color, and character. If you prefer an elaborately carved rustic nightstand, find a dresser that exudes a similar rustic style.


Interior Color Scheme
Painting your master bedroom is an effective means to achieve a serene space. Granted, it would help to choose soothing blue hues. Blue promotes calmness and invites sleep. Finding various shades of blue with subtle gray or green undertones adds a relaxed, fresh look that refines your master bedroom's character. Additionally, include throw pillows, chairs, and other accessories with matching colors to accentuate the space.


Lighting
The lighting you choose for your master bedroom must set a warm and relaxing ambiance. A trending bedroom-lighting idea is the use of central pendants to create eye-catching focal points or a low-lit bedside lamp. The secret is to use subtle lighting that promotes sleep. Smart home technology enables homeowners to operate their lights from their phone or remote. That comes in handy when you want to wake up to dimmer lights or need to use the overhead light when reading late at night.


Incorporate a Living Space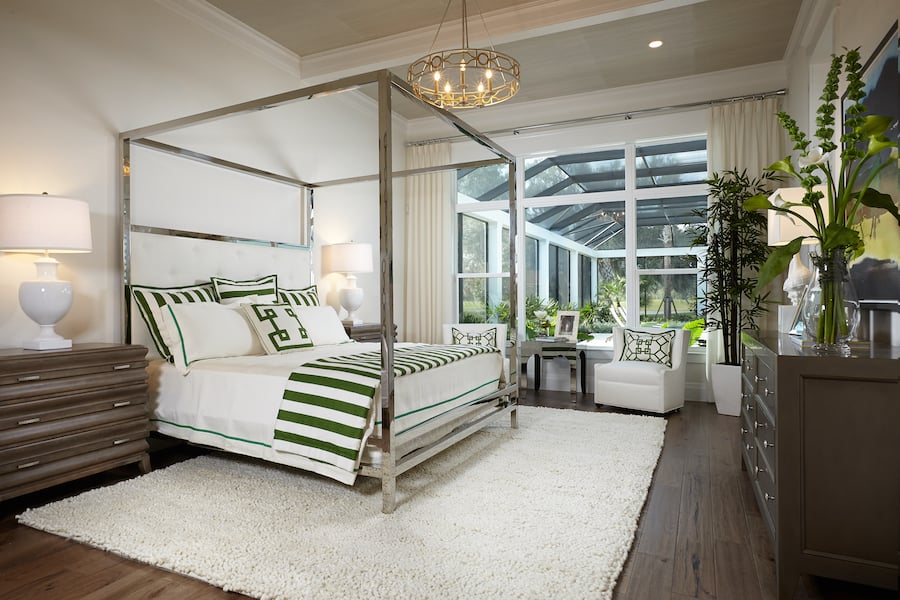 Following the successful installation of bedroom lighting, you now have a retreat instead of a mere bedroom. You can further bolster the relaxing atmosphere by incorporating a living space in your master bedroom. Choose a corner or another space and fit two cozy armchairs, a small table, and a lamp. Such a living space offers an excellent spot when you need to get productive on your laptop, mobile phone, read a book, or meditate. If you'd like to wake up and exercise, you can include a treadmill or stationary bike instead. Otherwise, incorporating a wet bar gives you access to a drink or quick snack as you wallow in your bedroom's relaxing atmosphere.


Maximize Outdoor Living Space
Having a transitional area that opens up to the outdoor living area is a bonus to a relaxation-first bedroom design. The builders for The Founder's Club can design and build custom homes with sliding or French doors that provide a hassle-free transitional area to a private outdoor space. It's not uncommon to find some outdoor areas covered with trellis to give it an outdoor character while maintaining high-end aesthetics.


Master Bathroom
Your master bedroom wouldn't be complete without a bathroom. Following the closure of spas during the pandemic, many homeowners were prompted to create their own spa experiences at home. A spa-like bathroom with a giant tub offers a chance to soak up in a hot, aromatic, and therapeutic bath that alleviates your mental and physical stress. Combine that with soft lighting, stand-alone vanities, and a large window for awe-inspiring views, and you'll enjoy every time spent in your master bedroom.
Your master bathroom should be more than a place where you sleep. You can upgrade it into a spa-like retreat by implementing the tips discussed above. A beautiful bedroom design with naturally blending furniture, fixtures, colors, and accessories will make you look forward to getting home after a long day at work.
Contact The Founder's Club today, and schedule an appointment with one of our professional sales representatives who'll be glad to discuss the many custom homes with master bedrooms that suit your style and personality.