One of the most common must-have home amenities today is a home office. When building your luxury home, you will have a blank slate to set up your custom home office as you wish. This is your opportunity to have all your must-haves. Here are the top five must-have features you need to include when setting up your home office.


1. Built-in Bookshelves
Bookshelves are a necessity for any custom home office. They are perfect for keeping you organized and focused on work as well as a lovely way to decorate a room to give it a luxurious and sophisticated styling.
Whether you are keeping your favorite reads or industry guidebooks, having them displayed neatly on built-in bookshelves will provide a clutter-free workspace and make a room look good, too.


2. The perfect lighting setup
A good home office in Florida can have access to many forms of light to fit your mood. From warm sunset or sunrise tones through large, gorgeous windows to more intimate task lighting to brighten your desk in the late hours of the night. No matter the time of day or occasion, be sure you have the lighting you need to do your work and enjoy everything that comes with working from home in your own custom home office.


3. Plenty of Electrical Outlets
In today's always-connected world, having plenty of electrical outlets for charging and the use of all our devices is essential. This is especially true for a custom home office. You will want to be sure to have enough outlets for all your equipment, including your computers, tablets, desk phone, or anything else you may need.


4. Customized Storage Cabinets
Having a place to neatly tuck your files and supplies away is necessary for any home office. Since you will not want these items displayed on open shelving, custom storage cabinets are a brilliant solution.
Custom-designing your storage cabinets will allow them to fit into any challenging spaces such as low ceilings or angled walls. Customized cabinets fit your unique needs and efficiently complete a custom home office.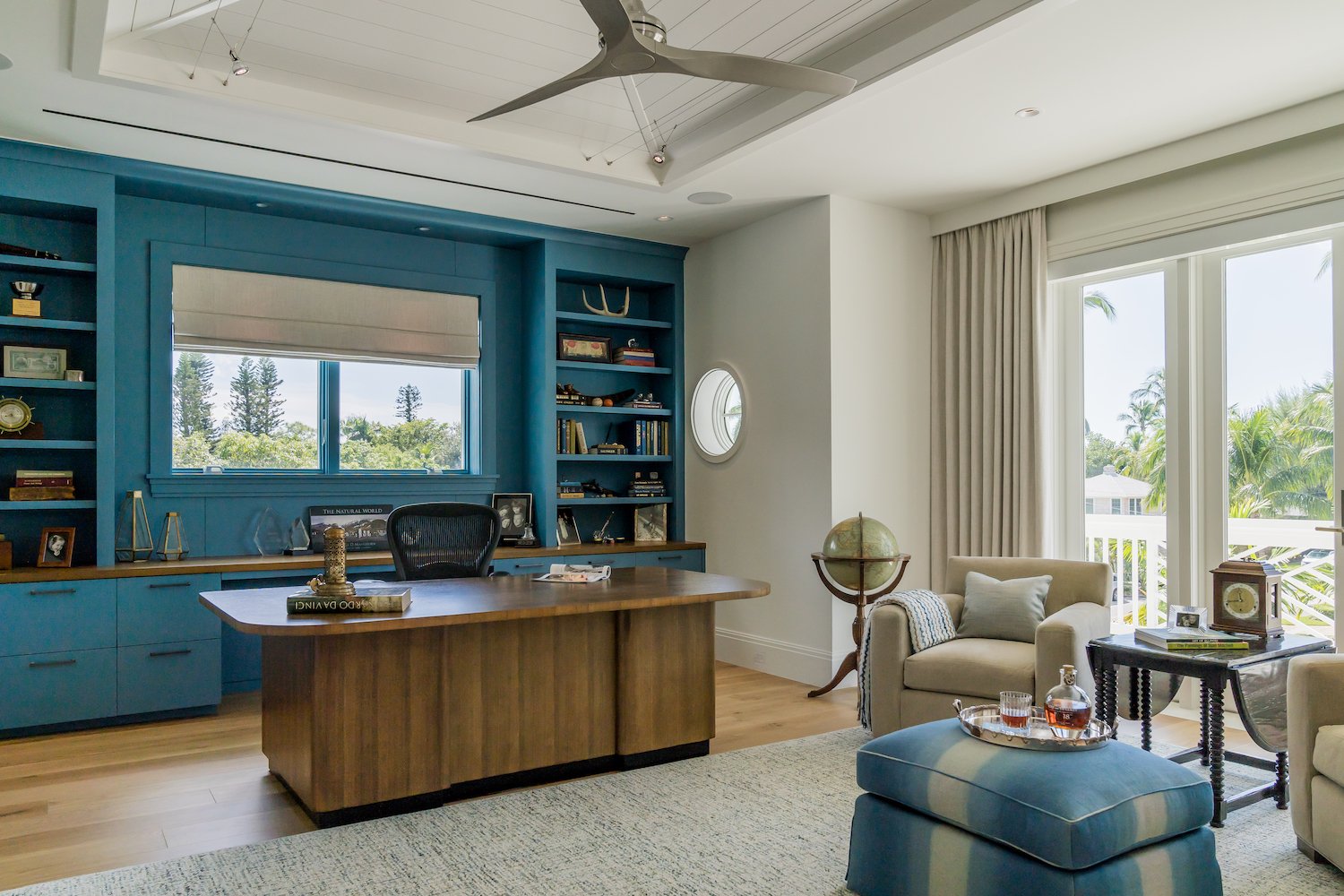 5. Comfortable Chair
To top off the setup of any home office, you will want to have a comfortable chair. Whether you're working in your home office full-time, part-time, or just to take care of the monthly finances, you'll be sitting a lot and a good chair is a fine investment.
You may also consider adding a sitting area for breaks such as a reading nook built into a window.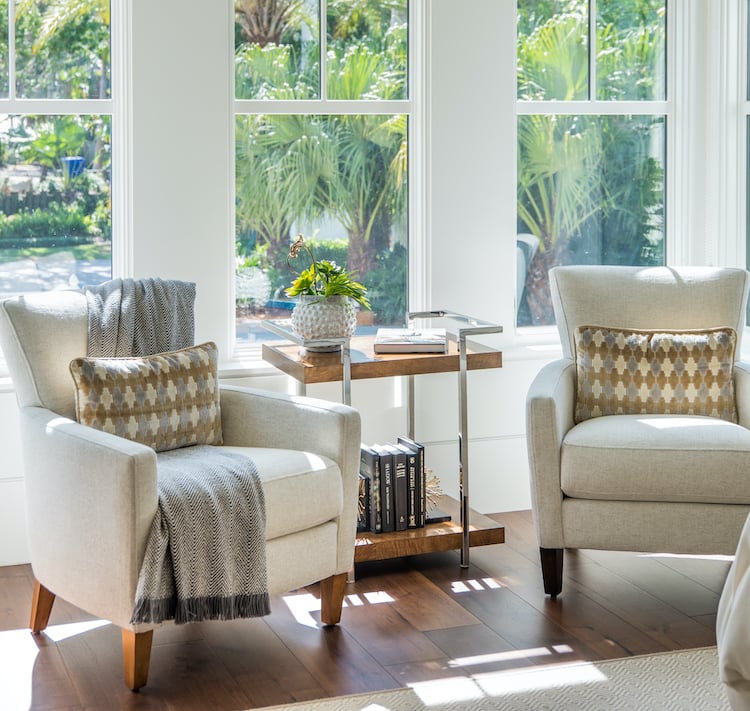 ---
Ready to start designing your dream custom home? Contact us today and talk with a member of our award-winning team about your future at The Founders Club.