The Founders Club continues to provide quality luxury custom homes in its boutique-style community by building upon its partnership with five luxury home builders in Sarasota, FL offering a portfolio of customizable floor plans with various architectural styles that seamlessly blend with the aesthetic and natural beauty of the community. This preferred builder program ensures you can design and build a home that speaks to your distinct tastes and unique personalities and has gained momentum over the past months with three of our preferred luxury home builders in Sarasota FL, Nutter Custom Construction, Lee Wetherington Homes, and London Bay Homes, currently working on new projects that align with the luxury lifestyle goals of our community.
Custom Home by Nutter Custom Construction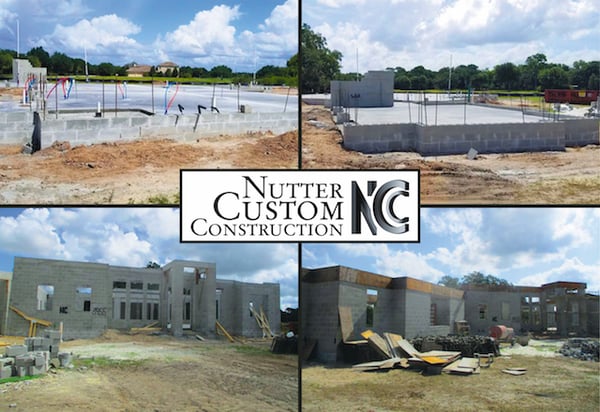 Nutter Custom Construction is currently nearing completion on a custom home build that will show off an elegant new coastal contemporary design at The Founders Club. This home will feature three bedrooms and three-and-a-half bathrooms in its nearly 3,700 square feet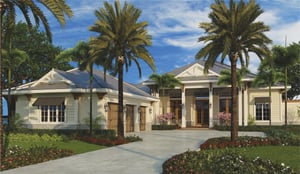 under air. One of the bedrooms is so large, it can be used as an in-law suite, but the homeowners have decided to use it as a comfortably spaced home gym. The custom home also includes an open floor plan with a study, piano room, and great room, which will open into an expansive outdoor living space with a large covered veranda, summer kitchen, and oversized pool deck. True to form at The Founders Club, the home site is large enough to include a detached 1,000-square-foot, three-car garage with a true motor court entry and a circular driveway to welcome guests.
"The Founders Club is uniquely one of the few true custom-build communities in the area, and the homebuyers quickly realized it was the perfect setting for their dream home," said T.J. Nutter, president of Nutter Custom Construction. "The width of the homesites allow a lot of flexibility in the home's design, and the new residence will offer privacy and preserve views along with a glimpse of the golf course."
The homeowners will be moving into their new home in the summer of 2020 and will join The Founders Club residents in living a carefree Sarasota lifestyle in an award-winning luxury home community.
Custom Home by Lee Wetherington Homes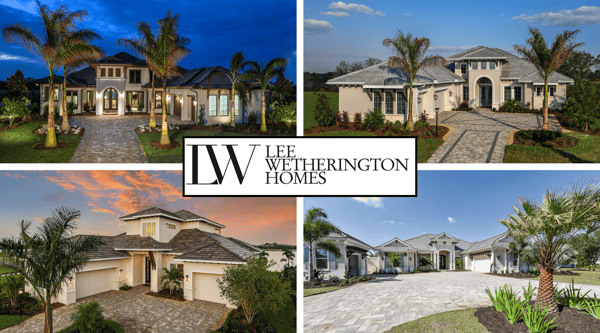 Lee Wetherington Homes also has plans for a luxury custom home at The Founders Club. Their home is still in the beginning stages of design, but will follow along the elegant design and architecture found in their luxury model homes (pictured above) and the luxury standard held by The Founders Club. Our luxury custom homes range from 2,200 square feet to more than 6,000 square feet with three-to-five bedrooms on our expansive home sites. The estate home sites range from a half acre to one acre - and each one is surrounded by lakes, wetlands, nature preserves, a golf course, or often all four so you can appreciate the beauty of your natural surroundings.
Custom Homes by London Bay Homes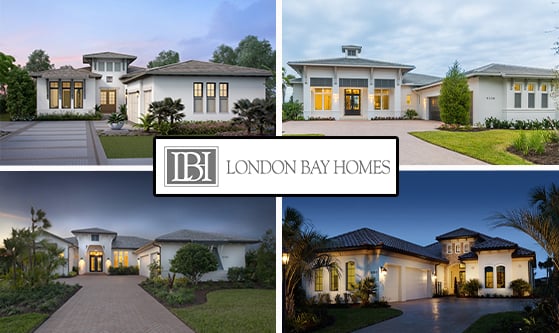 London Bay Homes is the latest preferred Sarasota home builder at The Founders Club to begin plans for two new custom builds. Both of these future luxury custom homes will be built on home sites boasting expansive golf and lake views. The new homeowners are just beginning London Bay's signature Private Label Living process, where they will refine every aspect of the home design to make it suit their lifestyle before moving towards the construction stage of the process.
Whichever Sarasota home builder you choose at The Founders Club, you'll love the experience, service, and choice offered by our preferred builders. Our new home packages start from the $700s with no CDD fees and include award-winning floor plans and years of custom home builder experience from our home builders, each with a true understanding of the art of building a true custom home.
"Creating a home that reflects the uniqueness of its owner is a hallmark of The Founders Club," said Steve Walker, senior project manager for London Bay Homes, which manages all sales and marketing for the community. "We guide homebuyers in selecting their dream combination of the right builder and right home design that suits them best."
Find your luxury custom home bliss in a serene, boutique style setting that is conveniently located, rich with a growing list of amenities, enlivened by camaraderie among its members and residents, and decorated with luxury Sarasota real estate by an esteemed group of builders that are recognized in the industry for their prestigious offerings of homes in Sarasota.