The summer has almost come to a close, but there's one last opportunity to make the most out of your grill, and show off your new home in Sarasota, with a fabulous Labor Day weekend celebration. Before you start to decorate for your fiesta or slap the steaks on the grill haphazardly, here are some helpful tips to making this the best BBQ ever.
Do Your Set Up in Advance
When your guests walk into the custom outdoor kitchen and outdoor living areas of your fabulous home, the last thing you want them to see is you scurrying around trying to get that last details in place. Make sure you set up enough tables and chairs for your guests, as well as a table for laying out the food and drinks, well in advance of their arrival time. You can keep your custom kitchen clear by for cooking by placing these tables in your outdoor living and dining areas.
Speaking of cooking, you don't want to miss out on all the fun while you're chopping, seasoning, and grilling. Prep your food in advance and, if possible, find recipes that you can make ahead of the big day so you don't have to spend your whole day cooking. You can also ask your guests to bring a small dish to lighten your cooking load.
Know Your Guests' Tastes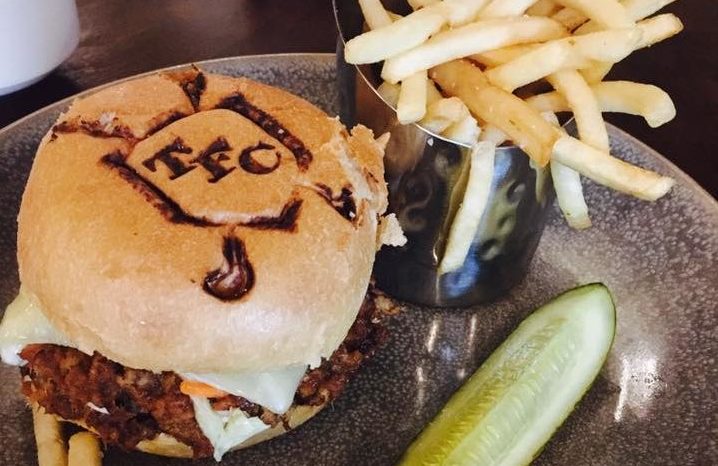 Meat-lover, vegetarian, or pescatarian? Iced tea, water, or fruit punch? White wine, beer, or mojitos? There are many different flavors and specialities that may make some of your guests' mouths water, but make others find their way to the other side of the food table. Make sure you plan an array of dishes that will likely please every palate, so that everyone can indulge in their culinary fancies. You don't have to go overboard, but if you know one of your friends is trying to stay away from meat, prepare a vegetarian dish for everyone to enjoy as well.
Also, don't be afraid to ask your guests if they have any special dietary restrictions. But be warned, if you ask, you should be fully prepared to adhere to their requests. Many culinary websites, such as Food Network, All Recipes, and Delish, have a great list of top BBQ recipes to aid in your party planning.
Want to be a hit among your friends? Send your guests home with a care package of any of their favorite foods remaining.
Hydrate, Hydrate, Hydrate
In Sarasota Florida, we can't ever drink too much water to stay hydrated and healthy, especially since some residents of The Founders Club enjoy spending their time in the beautiful outdoor living areas of their luxury custom homes. Barbecues offer a great opportunity to spend the day taking in the invigorating sunshine Florida offers, but make sure every one of your guests is staying properly hydrated by having plenty of water on hand.
Keep the Bugs at Bay
Unless you have a screen set up as the perfect barrier between you and Mother Nature's pest pals, remember to light citronella candles or torches to eliminate the need for hydrocortisone later. You can also have some all-natural bug spray available for those that need it.
Continuing on the all-natural trend, Rodales Organic Life lists a number of plants, like lemon balm, basil, lavender, peppermint, and others, that help repel mosquitoes. These are also a great way to decorate your outdoor custom kitchen and outdoor living area for your BBQ.
Remember to Enjoy the Outdoors But Have a Rainy Day Plan
Residents of The Founders Club enjoy picture-perfect backyard views with our over-sized home sites abutting lakes, nature preserves, wetlands, a golf course, or often all four. Take a minute to enjoy the gifts nature has provided, as well as the beautiful weather in Sarasota FL, by playing some games outside or jumping in your custom pool for a swim to suppress the summer heat.
If you've ever lived in Florida during the summer, you know we are well-known for our summer storms that usually came out fast and go away just as quickly. Just in case you're in for an afternoon of showers, prepare a game plan for moving the party indoors or rescheduling it for a better day. Think board games, card games, etc. if your plan is just to move it indoors and make sure your custom kitchen is clear and prepared for an onslaught of food trays.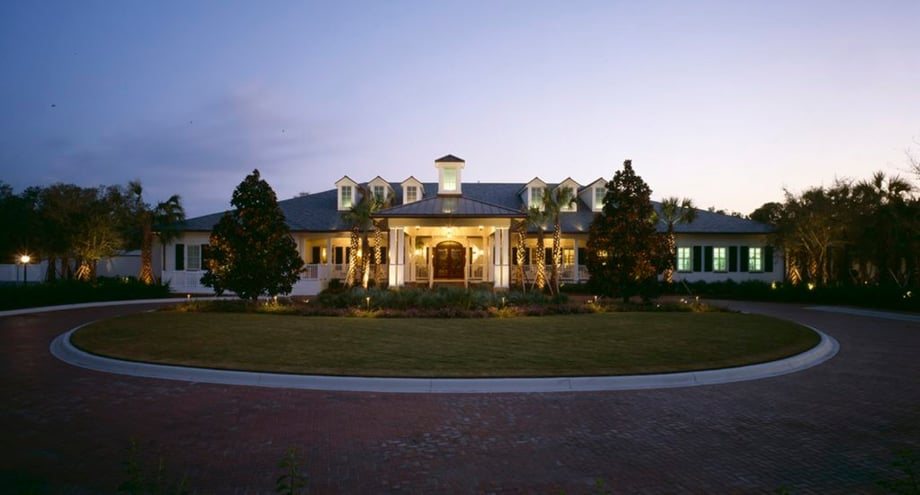 Think hosting a party may be too much work? You can always search for local events that will satisfy your taste for BBQ, while leaving the prep and clean-up to someone else. At The Founders Club Golf Hall, the staff is busy preparing for the Labor Day Golf Scramble and Lunch Cook Out for its residents and members so they can make the most out of their three-day weekend. Golfers can spend their morning earning great prizes during the fun golf competitions on our Robert Trent Jones Jr golf course and then they can head to The Founders Club Golf Hall to join all of the other residents and members in attendance for the cook-out. The chef is preparing traditional BBQ dishes, such as hot dogs, hamburgers, mac-n-cheese, and much, much more. This is just one of the many events on The Founders Club's full social calendar and one of the many luxury amenities offered in our new home community.
Download our brochure or schedule your tour to learn more about The Founders Club homes and amenities.