London Bay Homes at The Founders Club community in Sarasota FL is always happy to host REALTOR® meetings in our Golf Hall or in one of London Bay Homes' gorgeous luxury model homes throughout our community. In May 2018, we welcomed several Sarasota real estate offices to provide a host site for their monthly meeting or special event, as well as share details about London Bay Homes at The Founders Club.
On May 1, 2018, we welcomed 125 of the top 20 percent producers representing Keller Williams offices in Sarasota and Manatee Counties with a delicious lunch sponsored by London Bay Homes. This special event was part of the Keller Williams BOLD program, which featured BOLD Coach Richard Carpentier and provided motivational and self-development exercises to attendees to help them increase sales through a relentless pursuit of leads and business-building activities. The REALTORS® had a wonderful time getting tips from the experts and were appreciative of the details we shared on what sets London Bay Homes at The Founders Club apart from other Sarasota home builders.
On May 8, 2018, we were pleased to have 50 Berkshire Hathaway real estate agents from offices in Sarasota and Lakewood Ranch attend a breakfast sponsored by The Founders Club Membership Office that included a model home tour of the available homes in The Founders Club. The Sarasota REALTORS® were able to take in the beauty found in the architectural and design detail of London Bay's Isabella Grande, Girona, and Delfina, and one of the agents thought they might have found their client's dream home in our boutique-style community. The morning ended with a prize drawing for one of the lucky Berkshire Hathaway REALTORS®.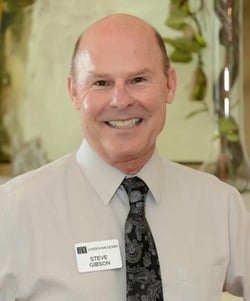 On May 24, 2018, London Bay Homes at The Founders Club community provided a delicious spread of hors d'oeuvres and cocktails for 25 real estate agents from the Keller Williams office in Lakewood Ranch. The agents were taking new head shots and were able to spend their time eating, drinking, and socializing before and after each one of their photos were taken. They were also able to speak to Steve Gibson, sales executive at The Founders Club, to discuss London Bay Homes' upcoming luxury model homes and available home sites.
London Bay Homes is always ready and willing to host and cater your Sarasota real estate meetings or special events to show our appreciation for your hard work and dedication to finding the perfect homes for your clients.
Let us know you'd like us to host your next meeting.