The Founders Club is located on 700 acres of picturesque lakes, nature preserves, and gently swaying stands of pines, palms, and 100 protected moss-covered oaks. The natural setting evokes a sense of tranquility that no other new home community can replicate. Among the abundant nature, prospective owners will find oversized home sites with views of lakes, nature preserves, wetlands, a golf course, or often all four. To match the beauty found in this conveniently located golf and country club community - The Founders Club is just minutes from I-75, a vibrant downtown area, and world-class, award-winning beaches - our team partners with luxury Sarasota home builders to create luxury custom homes just for you.
One of those luxury home builders is London Bay Homes. As America's Best Builder with more than 30 years of experience and more than 300 awards, London Bay Homes has been designing and building many of Southwest Florida's finest luxury homes with their distinctive Private Label Living process. This process embodies their commitment to building luxury custom homes that reflect their clients' distinct tastes and personalities and live up to the high quality construction for which they are known.
From villas to single-family and estate residences, their luxury custom homes are created to surpass your expectations at every turn. London Bay Homes' Private Label Living process facilitates that commitment with four steps to custom homebuilding greatness.
Choice
With London Bay Homes, our clients can choose the type of home in which they want to live from our many pre-designed Custom Homes and Custom Villas. These floor plans are fully-customizable to meet your needs with many client customization options. For a true custom homebuilding experience, clients can also work with London Bay Homes' professional architectural and design team to create a One-of-a-Kind custom home designed with only you in mind.
Personalization
This is the most comprehensive step of the process and also where the real fun begins. Working with London Bay Homes' in-house team of experts, or an interior design firm of your choosing, you will spend some time choosing all of the elements of your new home to achieve a space that is reflective of your style and personality. Feel free to bring any ideas to the table that will illustrate what you would like; cut pictures from magazines, show us your Pinterest board or your saved Houzz images, or whatever else you have found that made you fall in love instantly. If you have no idea what you like, lean on their team of experts from Romanza Interior Design and from their architectural department to guide you through the process with ease. Once all of the ideas have been showcased and the decisions made, they will turn your vision into the blueprints of your new home.
Once construction has started, London Bay Homes' project managers will keep you informed of every step throughout the building process with proactive updates on your home. Even though their goal is to keep you well-informed, answering your questions before you even ask them, you can always feel free to ask about anything they have not addressed knowing you will get a timely and informed response.
Using great design and expert craftsmanship, your home will begin to take shape. London Bay Homes ensures your ultimate satisfaction with more than 40 quality control inspections throughout the construction process and a 500-point final quality control inspection once the home is complete. When you arrive, you will have a home that is on time, on budget, and as unique as you are.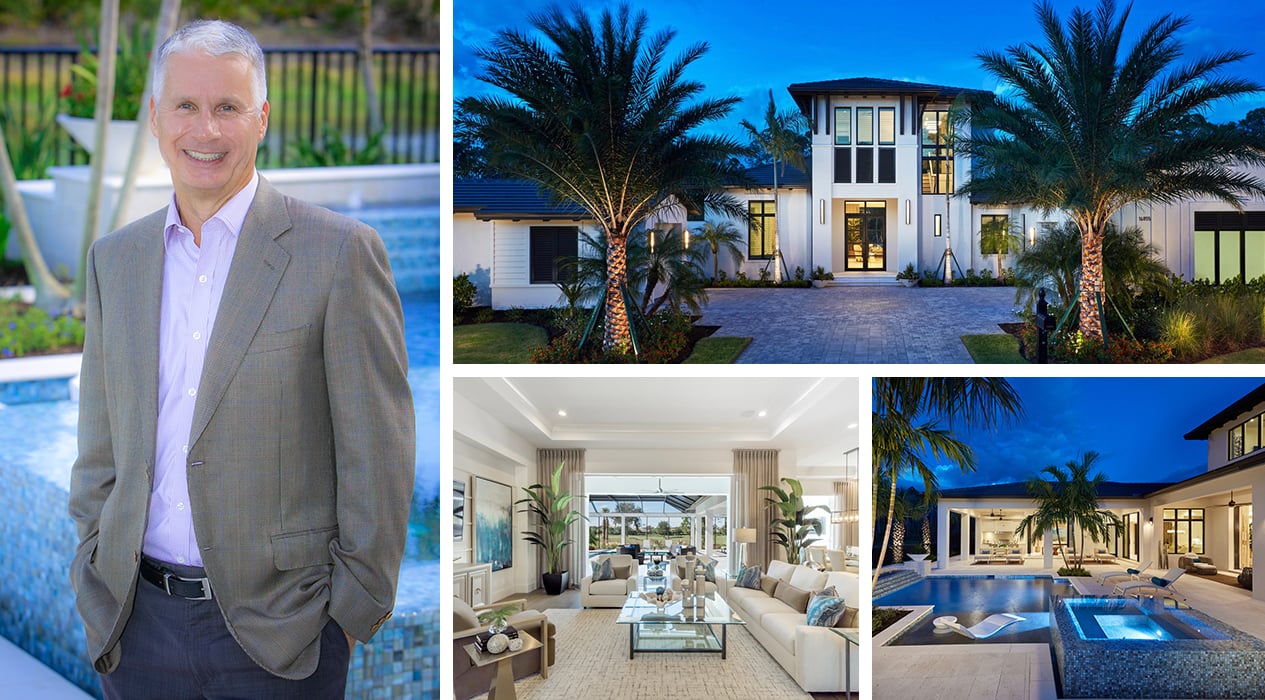 Service
The home is done, but London Bay Homes has only begun. Before you move into your new home, their customer relations team will perform a thorough walk-through with you to fully explain every aspect of your new home. They will also set up regular meetings throughout the first year of ownership to ensure the highest level of satisfaction.
Trust
The last step of their process is the most important to us. Their core values shape their relationships with clients and they strive to adhere to every one of those values every day to cultivate strong bonds and build your trust in them. We are proud to say that 100 percent of London Bay Homes clients would recommend them to their friends and family.