The Founders Club offers a fine dining room, bar and grille, private dining room and outdoor verandah overlooking an oak hammock and the 18th green for residents and members to enjoy the very best in the culinary arts. In Sept. 2014, Sarasota's premier golf and country club community acquired Mark Traugutt as their new executive chef, bringing with him more than 10 years of culinary experience.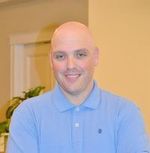 Mark graduated from the French Culinary Institute in New York in 2001 before working at the Michelin-starred Le Bernardin and as a private chef for American composer Marvin Hamlisch. In 2005, Mark left the city life behind, opting for a quieter life with his wife, Teresa, and more time with his four children (Miriam, Charlotte, Brighid, and Andrew). After serving up delicacies at the Sarasota Bay Club for 10 years, Mark made the jump to join the boutique-style community of The Founders Club.
To treat his guests to the freshest and finest food available, Mark enjoys shopping organically and locally and constantly thinking up new and exciting dishes to try. He also vows never to use anything he wouldn't eat and to maintain the highest quality. This month, Mark is serving up Ponzu Szechuan Ribs, Arroz con Carnitas with local peppers and onions, Grouper Livornese, Braised Moroccan Lamb Shank, and many more delicious dinner recipes in addition to the breakfast and lunch menus available.
Purchasing his ingredients and prepping, cooking, and executing his dishes are exciting, but Mark's favorite part of his day is when his guests have a positive dining experience. In the end, making "great, memorable dishes" is what matters the most to him.
What can Mark make for you?
Visit Mark and all of the friendly, professional staff at The Founders Club's grand, 24,000-square-foot Golf Hall. Contact the clubhouse for more details on becoming a member or purchasing a new custom home and making every day a joyful culinary experience.