Building a home from the ground up should be an exciting process that allows you to express your personality and create a home that satisfies every aspect of your lifestyle. Once you have determined that a luxury custom home is the only way you can truly get the home of your dreams, it's time to start the process with a trusted luxury custom home builder.
At The Founders Club, we work with Sarasota home builder, London Bay Homes, to provide quality custom homes to our residents. With more than 300 awards and nearly 30 years of experience, London Bay Homes has been designing and building some of the finest homes in Southwest Florida utilizing their signature Private Label Living process. This process embodies their commitment to building luxury custom homes that reflect their clients' distinct tastes and unique personalities and lives up to the high quality construction for which they are known.
Choosing Your Luxury Custom Home
When you begin your custom home building process with London Bay Homes, your first step is choosing the type of home you would like. Whether it's a villa, single-family home, or estate home, London Bay can surpass your expectations with each step of the build. You can start with one of their fully-customizable floor plans and personalize it to fit your needs or you can utilizing their in-house architectural and design team - or use one of your choosing - and create a One-of-a-Kind home that is unique and built just for you.
Making It Your Own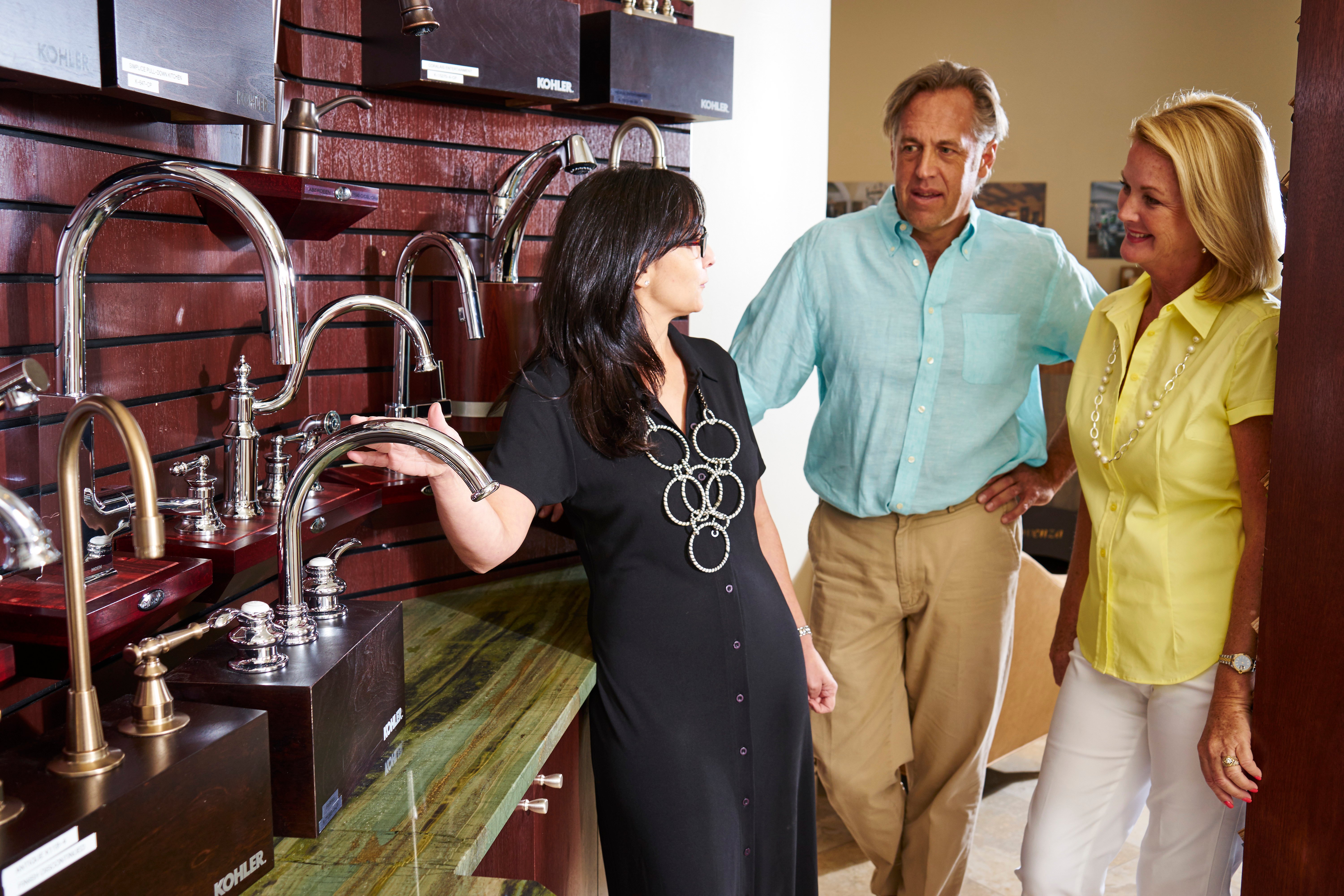 Once you've determined the type of home you need, the fun really begins with choosing all of the elements that make the house your home. Finishes and furnishings will allow you to reflect your style and personality in you space and you can make your choices with the help of London Bay Homes' Selection Studio showcasing the latest design trends in the building industry. From flooring and cabinetry to countertops and faucets, the Selection Studio offers vignette spaces that display an array of options for your choose the ones that suit you and your home. You can also choose to work with Romanza Interior Design, an award-winning interior design firm, to help you mold and shape your home into the dream home you've always wanted. If you have a different interior design firm in mind, London Bay Homes will work with them as well to ensure you get the home you want.
Watching Your Custom Home Come to Life
Once the plans have been built in place and the finishes and furnishing have been selected, London Bay Homes will bring life to your blueprint with their professional construction team. You'll be able to watch your custom home built from the ground up and be kept up-to-date each step of the way with proactive updates on your home. Project managers are available to you at every turn with a goal in mind to answer your questions before you even ask them. If you have any questions that have not been addressed, you can feel comfortable asking them about anything that has to do with your home and get a timely and informed response.
Throughout the custom home build, London Bay Homes ensure your ultimate satisfaction with more than 40 quality control inspections and a 500-point final quality control inspection once the home is complete. When your home is complete, you can be sure it will be on time, on budget, and as unique as you are.
After the Build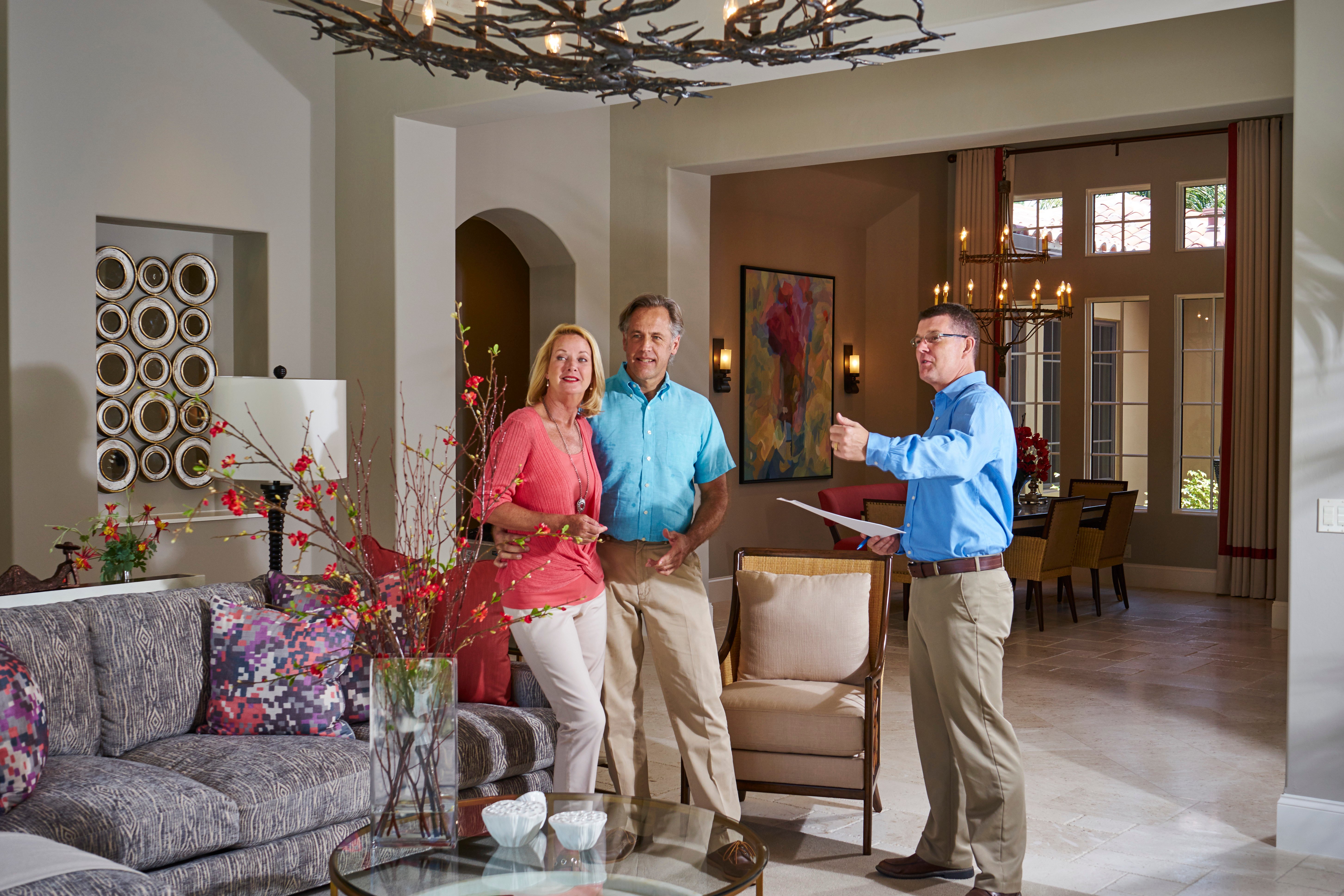 London Bay Homes' service doesn't stop at the completion of your luxury custom home. Before you even move in, a customer relations specialist will perform a thorough walk-through of your home with you to explain all of the features of your home and answer any additional questions you may have. They will also meet with you throughout the first year in your new home to ensure everything is exactly as you want it.
London Bay Homes also has an in-house Home Watch and Estate Management team that is available to you should you only be living in your home seasonally, travel often, or find yourself needing to be away from home for an extended period of time for any other reason. After all, being the luxury custom home builder that built it, there will be no one better to care for your home when you're away from it.
When you build your luxury custom home with London Bay Homes, you will be building a home that is truly reflective of you and your family, and will receive a home that will stand the test of time with high-quality craftsmanship and superior attention to detail. Schedule your tour to explore the many luxury home options and discover the luxury living lifestyle you have always dreamed of.