Pumpkin spice lattes are everywhere and we are starting to get some fresh breezes sweeping through Southwest Florida, both surefire signs that fall in Florida is on its way. We may not get the cooler weather our counterparts experience in the north, but we also don't have to spend our afternoons clearing the lawn and the gutters from those cascading leaves. What we do get to do is welcome fall with home design trends that won't make us go bump in the night as Halloween quickly approaches.
The interior designers from our luxury partner, Romanza Interior Design, have shared the latest in fall design trends with us so you can get started prepping your home for the cozy season ahead.
White isn't Just for Summer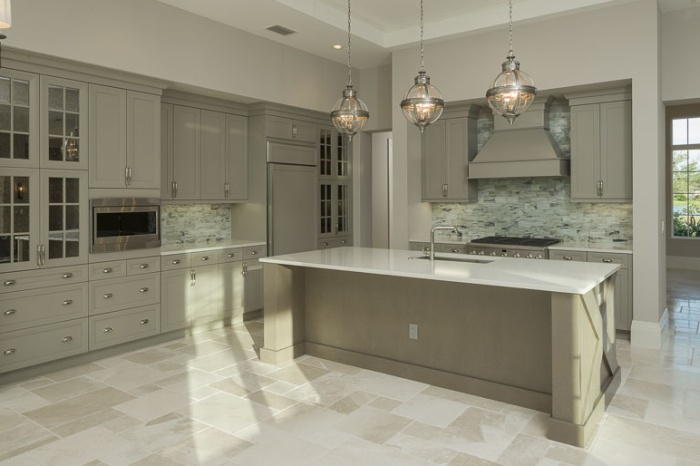 Wearing white after Labor Day has been a fashion faux pas since before any of us can remember, but the adherence to this rule has become largely lax over the past 40 years. If you're still stressed about wearing white, don't let it trickle to your interior design. White on white styles have become increasingly popular in luxury home design in Sarasota and throughout the United States. Our Isabella Grande model home coming soon will be wistful in white both on the exterior and interior of the semi-furnished home with designer finishes and features in a palette of white, gray, and taupe.
Simple and Cozy with an Optional Pop of Pizzazz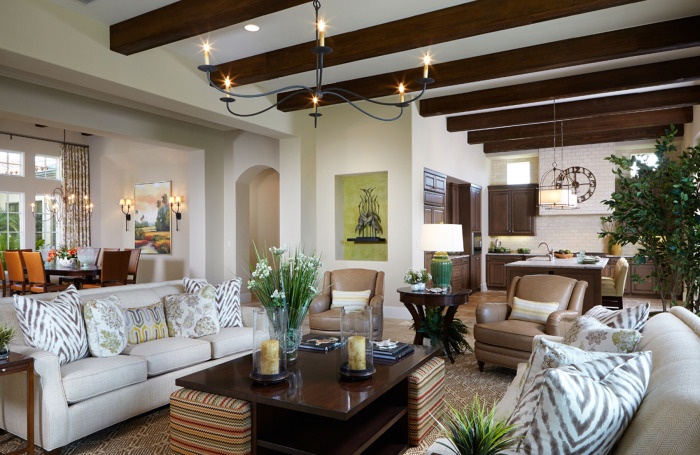 An ongoing trend over the past couple of years has been to set your interior design base with an array of neutral colors and then add a pop of color to liven things up. Many of our luxury homes from London Bay Homes have carried on this popular design trend, but we are now starting to see the rise of a neutral design devoid of the bright colors. These neutral hues bring out the elegance of the different shades of neutrality with a bias towards woodsy colors. Our Girona model home at The Founders Club does just that with a palette of sands and grays with subtle greens and rusts, as seen in the stunning great room with its rustic beam ceiling and Turkish travertine flooring.
Travel the World and Put it on Display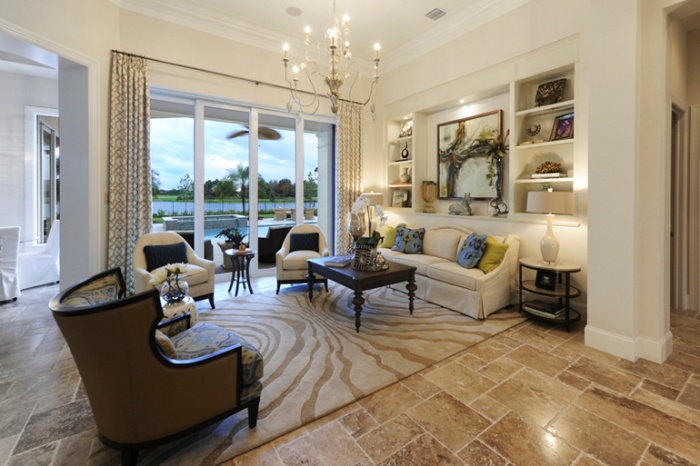 This luxury home design trend has been around since 2015 and hasn't shown any signs of dwindling away. Many of our homeowners have traveled the world or have passed down treasures from generation to generation resulting in a collection to be admired. Don't let those cherished artifacts sit in a box in your attic or storage unit, display them with pride on a specific wall in your home. Our Delfina estate home was set up to create a unique space for items curated by its future owner. Selections were made by Romanza Interior Design to show off what your collection can look like or for you to use as an artsy way of following this home design trend.
The important thing to remember when designing your home is to make sure the outcome is a perfect refection of your unique tastes and personality. Our goal is to ensure each of The Founders Club homes designed and built for our clients do just that. That is why we enlist the help of Sarasota home builder, London Bay Homes, and interior design firm, Romanza Interior Design, to deliver the finest homes in Sarasota FL.
Schedule your tour to view our luxury homes for sale or download our brochure to learn more about The Founders Club.