Building a custom home is all about the details which is why The Founders Club partners with luxury home builder and interior design firm, London Bay Homes and Romanza Interior Design, to ensure our residents have the very best when they choose to live in our boutique-style community. Our luxury partners have designed and built some of Southwest Florida's finest custom homes and throughout London Bay Homes' more than 25 years of experience, they have accumulated a wealth of knowledge pertaining to luxury home trends.
Start your path towards a luxurious dream home with London Bay Homes' 2016 top trends for luxury Sarasota homes which center on less quantity and more quality.
Living Rooms Minus the Technology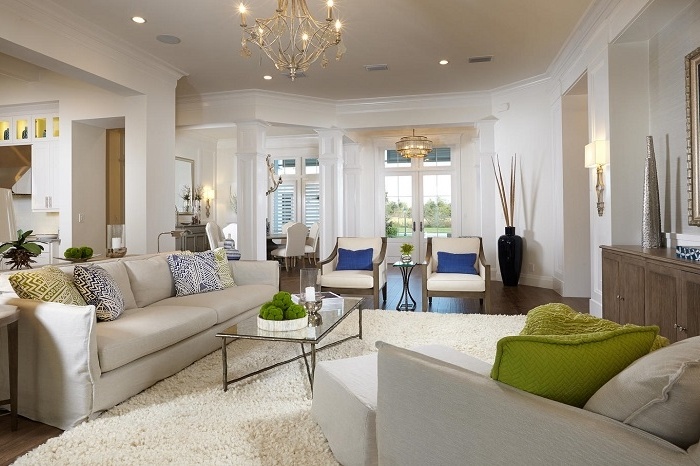 Whether you are a family of two, a family of eight, or anything in between, spending quality time with your loved ones is more than likely high on your priority list. The first luxury home trend that we are noticing is the elimination of technology in the living room, which falls right in line with those priorities. More and more, technology has inched its way into every aspect of our lives, so although it is great to share pictures and life experiences through social media channels, when your loved ones are in the same room as you are then that time should be cherished and not just recorded. The Isabella Two-Story model home, The Founders Club's newest model, illustrates this trend with the elimination of a television in its comfortable and stylish living room.
Luxury Kitchen Islands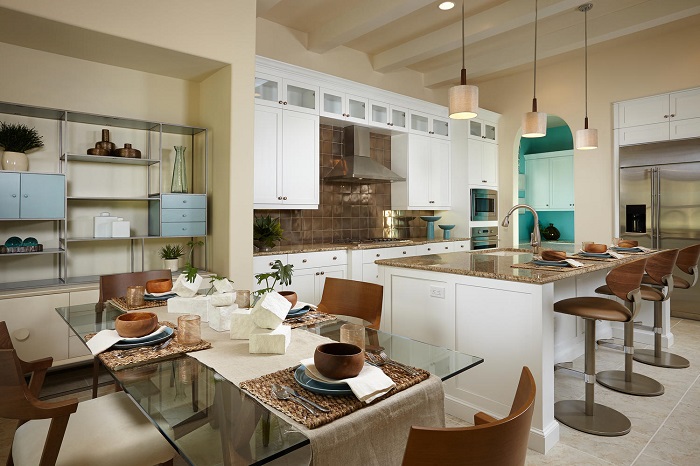 Kitchens have long been a place where families gather to talk about their day over a nutritious meal. Now, that important part of our day has grown to include casual conversation, random cookie breaks, and other special moments, so the kitchen has had to evolve to a multi-purpose space to accommodate those changes. One important way homeowners are achieving this is by incorporating large kitchen islands with plenty of counter space, seating options, and storage space. The Belita at The Founders Club integrates this newest trend with a multi-purpose kitchen designed to make the owner feel as though they are seaside.
Formal Dining Rooms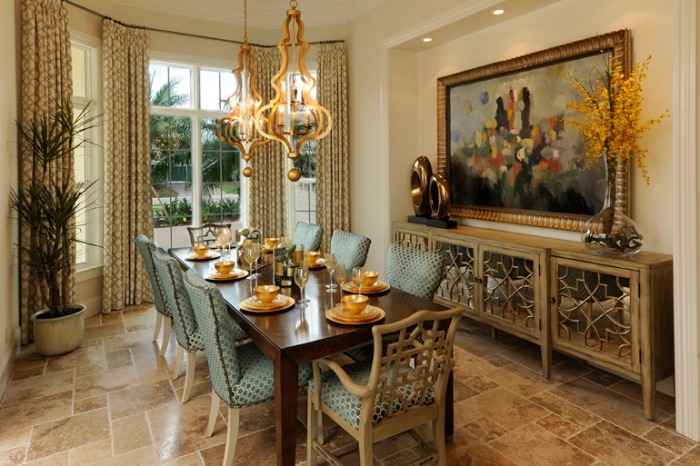 There's no need to spend your Thanksgiving dinner in front of the television when more and more homeowners are opting for formal dining rooms as part of their floor plan. This trend originates from the family's need for more quality time, just as in the trend for multi-purpose kitchen space. The Founders Club's Delfina model is a prime example of this trend with a golden dining room fit for an extravagant dinner. The four bedroom, four-and-one-half bathroom estate home's dining room is located off to the side of the living room so you can have coffee or after dinner drinks when you are done with your fine dining experience.
Spa-Like Bathrooms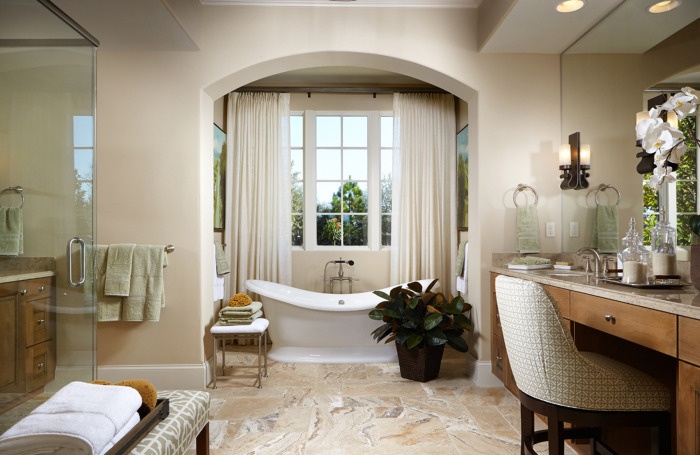 After a long and glorious day of spending quality time with friends and family, our homeowners are finding that retreating to a spa-like bathroom in their own home is the perfect way to unwind and get ready for bed. A luxuriating bath or shower, plush towels, and a well-stocked vanity are the key items to this experience and our Girona model home has them all. Don't let your spa experience come every once in awhile, enjoy the spa every day with a beautiful and rejuvenating master bathroom.
Expanding Your Square Footage with Blended Indoor and Outdoor Space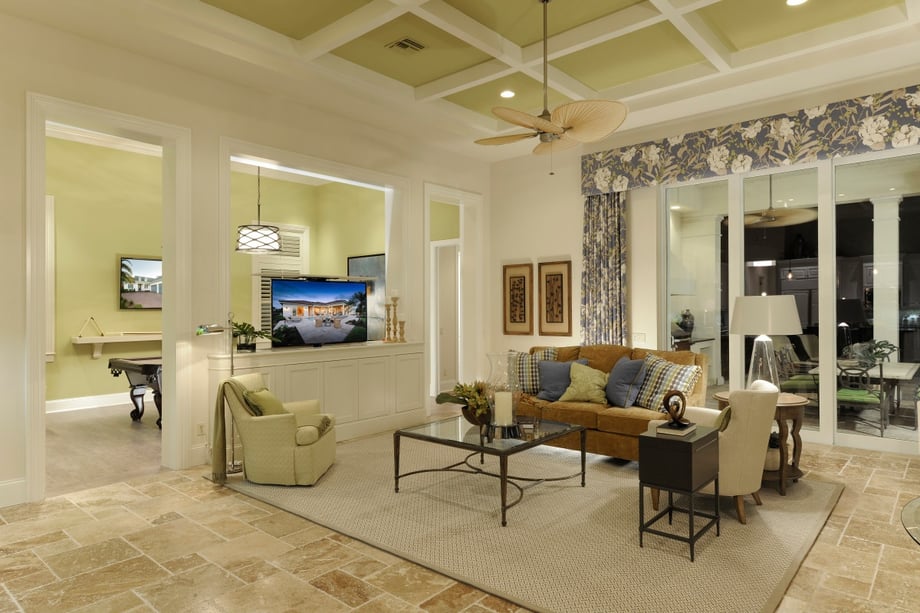 Living in Florida has its perks and one of those perks is the warm yet refreshing weather we experience most of the year. Our last luxury home trend focuses on that important Florida lifestyle by integrating indoor and outdoor spaces and increasing your entertainment space. Take the Delfina model home, for example. The Delfina features the perfect spot for entertaining by offering a family room, game room, and kitchen all in one open space, minus the large flat-screen television separating the game room and family room. How does this integrate indoors with outdoors? The family room features 10-foot sliding glass doors that open up the space to the outdoor living area complete with outdoor kitchen, custom pool, and raised spa.
You can find some, if not all, of these top home trends in every one of the luxury Sarasota homes at The Founders Club, but don't just take our word for it. Schedule your tour to see everything The Founders Club has to offer.