Summer is here and if it has snuck up on you as it has for us then you may need a little help getting all of the last minute details taken care of before you head back up north for the long summer days or enjoy a lengthy summer vacation in Europe, Africa, or any other enticing and beautiful vacation spot.
Luxury homes are just as sensitive as we are when it comes to the heat, persistent rain showers, and nettlesome bugs that wreck havoc on our personal space. In order to be certain your home in Sarasota is thoughtfully cared for during your trip, there are a few things that should be executed before you hop on a plane and enjoy some much-needed rest and relaxation.
Your Luxury Home's Exterior Spaces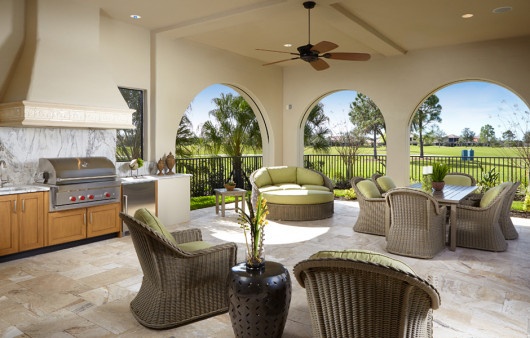 Mother Nature can do a number on the exterior of our homes, so before you head out, make sure you clean out your gutters and drainage, seal all stucco cracks, inspect the caulking on the windows and doors, and repair any cracks in that caulking. You should also inspect the grading at the perimeter of your home for improper slope (all grading should slope away from the foundation), make sure the pool water supply autofill is still functioning properly, and turn off the breaker for the pool heater. Finally, you should bring in all of your lanai furniture so they don't get carried away during a summer storm or, worse, get carried through one of your windows or sliding glass doors.
Your Luxury Home's Interior Spaces
The interior of your home in Sarasota is also subject to inconvenient circumstances when it is left unattended for a long period of time. For example, flooding can be a detrimental problem that can escalate quickly while you are away. For this reason, you should run water in all of your faucets for 10 minutes to flush the system, then put olive oil (about one capful) in the trap to seal in moisture. After that, you'll need to turn off your water and unplug the hot water heater and switch off the breaker to ensure the pipes will not have a water flow in your absence.
The next issue that may arise in your absence is electric. Install surge protectors throughout your home to protect against equipment burn-outs or, worse, fires. You should also unplug all audio/visual components, including the phone and cable lines.
The last thing we recommend you do for the interior of your home is clean out your refrigerator to safeguard against any smelly returns and set your air conditioner at 78 degrees and the dehumidifier at 45 degrees.
What to Schedule for Your Luxury Home in Sarasota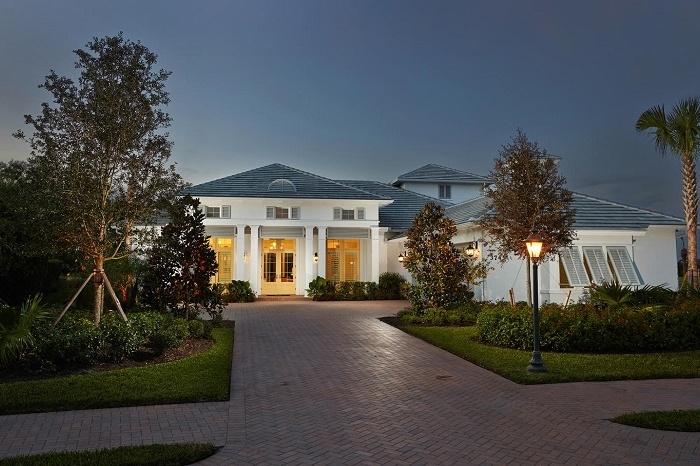 All of the aforementioned tips will help avoid any mishaps during your absence, but there are some things that will have to be done periodically throughout the summer to help maintain your luxury home or will have to be set up before you leave. For example, avoid the presence of uninvited guests by scheduling pest control services and having someone check on your home once a week and open your garage bi-weekly to let in fresh air. You should also make it appear as if you are home by stopping newspaper deliveries until you return, forwarding your mail to your off-season home or having a neighbor collect your mail for you, and temporarily discontinuing phone, internet, and cable services.
If all of these tasks are a bit more than you would like to handle or more than you have time to handle, consider hiring a home watch company to assist with these menial, but important, tasks. Our preferred Sarasota home builder, London Bay Homes, offers all of these services with their Home Watch and Estate Management programs. If you're already living in a London Bay home, there is no one better equipped to maintain your home than the luxury custom homebuilder that built it in the first place. Contact us for more information on their services.