The residents of Sarasota carry with them a pride in their city. They marvel at the beauty, culture, and prestige. They celebrate the relaxing vibe and breathtaking nature scattered throughout the area. They know that their city is the only place they want to be. This is evident in the Facebook groups dedicated to different parts of the city and the Pinterest boards capturing its beauty. Of course, Sarasota residents are not the only ones that recognize its unique characteristics; Livability. com ranked Sarasota #2 in the best places to retire list and according to the 2014 Gallup-Healthways Well-Being Index, the North Port-Sarasota-Bradenton area had the highest Well-Being Index score across the 100 most populous communities in the U.S.
Step into our world, "Where Urban Amenities Meet Small-Town Living," to discover the many reasons why our residents love living in Sarasota Florida and why you'll never want to leave.


1. Nature is All Around Us
Sarasota is first and foremost a city, so you can find everything you need to enjoy your city lifestyle with ease, but there are also nature centers and neighborhoods that are set away from the hustle and bustle so you can enjoy the lush nature and peaceful sounds of wildlife while still being located near everything city life has to offer. The Founders Club offers 700 beautifully landscaped acres with picturesque lakes and gently swaying stands of pines, palms, and moss-covered oaks minutes from the heart of the city. You can also enjoy many nature attractions, including the Mote Marine Laboratory (a marine rescue, research facility, and aquarium), the Marie Selby Botanical Gardens, and the Sarasota Jungle Gardens. All of these nature-inspired attractions will allow you to relish the beauty found in our surroundings and provide a leisure afternoon of fun-filled events, like the Garden Music Series at the Marie Selby Botanical Gardens.


2. White Sands and Warm Waters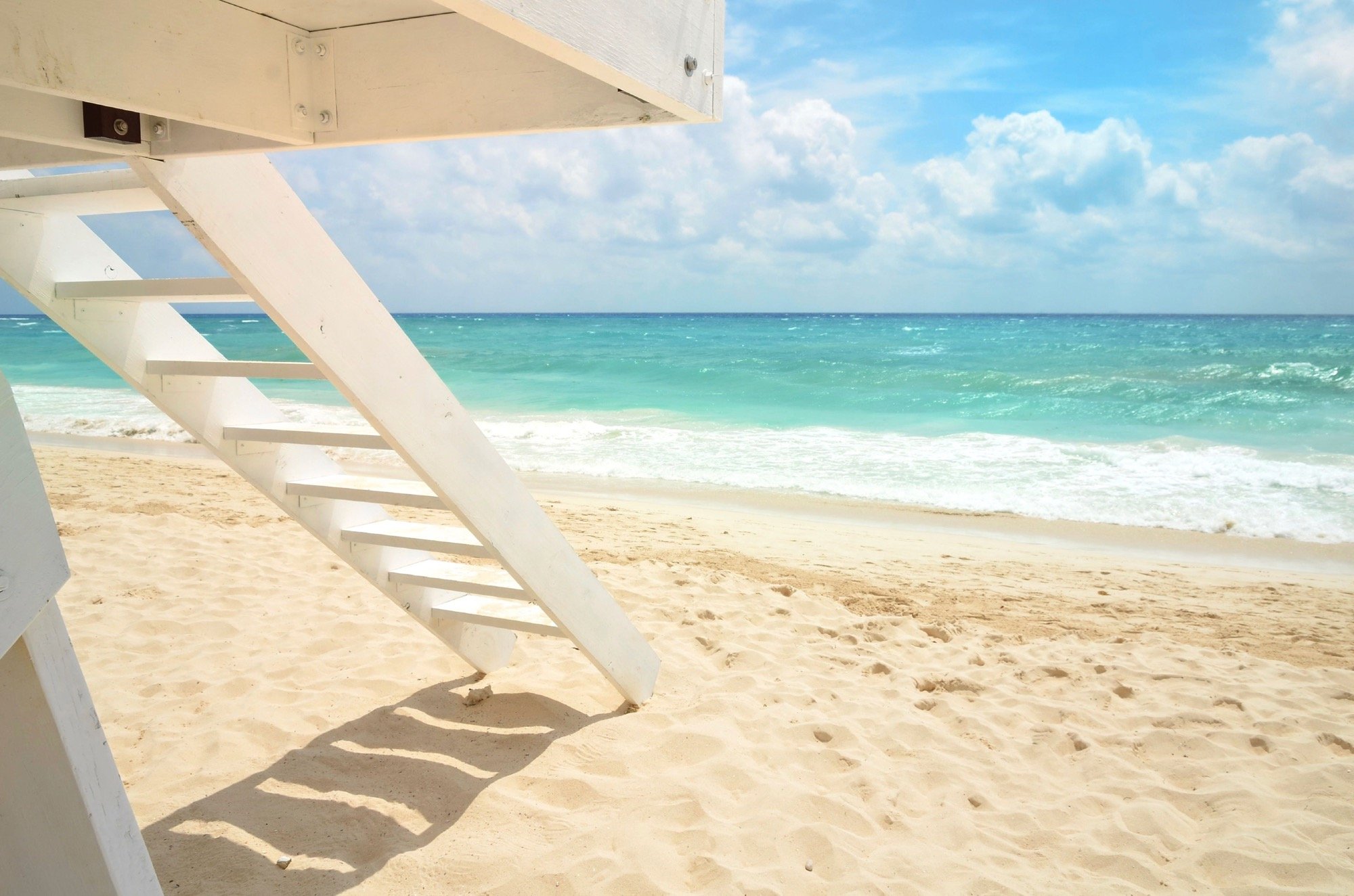 Many cities in Florida can boast of award-winning beaches, but Sarasota has Dr. Beach on its side. Coastal expert Dr. Stephen P. Leatherman, Dr. Beach and Director of Florida International University's Laboratory for Coastal Research, named Siesta Key Beach the #1 beach in the U.S. in a poll of the top 10 beaches of the USA because of its powdery sand and clean and clear blue-colored water, as well as its topographical characteristics and beach activities. Siesta Key was also awarded TripAdvisor's Best Beach Award in 2015, adding to the beach's growing reputation for a pleasurable sun and sand experience. Even if you don't like salt water or sunbathing, the beaches in Sarasota host a number of events throughout the year to keep everyone entertained and in May, turtle nesting season begins and continues through to September.


3. Ripe with Culture
Aside from the pristine beaches and natural surroundings, Sarasota is known for its cultural attractions, including the Sarasota Orchestra founded in 1949 and the John and Mable Ringling Museum of Art founded in the early 1950's. Throughout the years, the people of Sarasota have added a number of other culturally entertaining venues and organizations, like the Van Wezel Performing Arts Hall, the Sarasota Ballet, Sarasota Opera House, Asolo Repertory Theatre, Florida Studio Theatre, the Sarasota Players, and many more.
If a more informal culture piques your interest, Sarasota, Florida also hosts many Major League Baseball teams during their spring training schedules, like the Baltimore Orioles, Pittsburgh Pirates, Minnesota Twins, Tampa Bay Rays, Philadelphia Phillies, and yes even the beloved New York Yankees and Boston Red Sox.


4. A Plethora of Dining Locales
Whether it's a delectable yet simple burger or an inspiring culinary masterpiece, Sarasota's many award-winning restaurants offer a taste for every palate. Our top restaurants include the Bijou Cafe at the heart of the theatre district; Michael's on East, Sarasota's only AAA Four Diamond Award restaurant; Selva Grill where you can dine on delicious Nuevo Latino food; Cafe L'Europe with its convenient location on St. Armands Circle; Beach Bistro where you can have award-winning waterfront dining; the Mozaic Restaurant with its western Mediterranean-inspired cuisine; and the Indigenous Restaurant where they feature a seasonal menu of American cuisine. Regardless of the restaurant you choose, you will be deliciously satisfied with the cuisine and ready for your evening of fun.


5. A Shopper's Paradise
Shopping in Sarasota, Florida will take you from simple and casual to extravagant and elegant, as well as everything in between. Downtown Sarasota proffers the shopping pleasures of St. Armands Circle, where exclusive shops, galleries, and exotic boutiques will awaken your inner fashionista and art lover. Drive one exit north and you can indulge in quantity and quality with the Mall at University Town Center, the newest mall in Sarasota, FL with more than 100 stores and restaurants in its 880,000 square feet of retail space. The Mall at UTC features stores like Neiman Marcus, Nordstrom, Saks Fifth Avenue, Kate Spade, Anthropologie, Apple, Michael Kors, and many more of the world's premier retailers.


6. Luxurious Sarasota, Florida Homes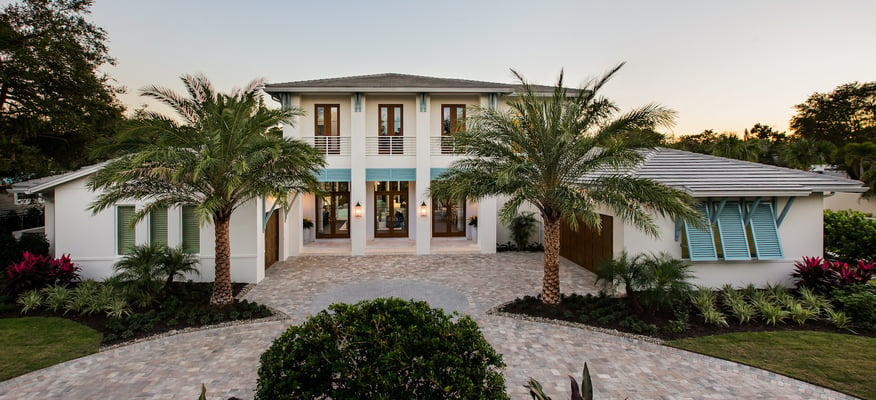 Luxury comes with a price tag, but in Sarasota, that price tag will be about 20-25 percent less than in other luxury markets. Combine that with the fact that Florida is one of the most tax-friendly states in the country for retirees (no state income tax, estate tax, or inheritance tax) and your dollars will start stacking up. It also doesn't hurt that Sarasota features gorgeous luxury homes in ideal new home communities, including The Founders Club. The Founders Club offers many different floor plans from luxury Sarasota home builders and each one is fully-customizable to meet your needs and lifestyle.
Once you have your home, you'll also have the opportunity to make a profit. In 2015, the U.S. Census Bureau stated that Florida topped 20 million people during the past year and surpassed California in its migration rates from other states and other countries. An analysis by William Frey, a demographer at the Brookings Institution, of a separate United States Census Bureau report also interpreted that the senior migration rate reached 5 percent, returning to levels previously achieved before the recession. Although this may sound as if you'll be lacking the elbow room necessary to enjoy your new luxury living lifestyle, what it actually means is that you'll be able to take advantage of investing opportunities since there is high demand for high-quality homes in beautiful and sunny Sarasota.
The luxury living lifestyle and many attractions of Sarasota, FL allow residents to be proud of where they live and the result is like-minded residents with an unmatched social camaraderie.