Summer comes with a promise of two things – a great round on The Founders Club's Robert Trent Jones, Jr. golf course and the heat of a Florida summer. No matter how hot it gets, the love for golf will always draw you towards our challenging, yet rewarding course, but you have to make sure you can stay cool under the pressure. Here are a few tips that will aid you in beating the heat and enjoying a great game of golf. For the love of golf, please stay hydrated and play responsibly.
Water is Your New Best Friend
Let us introduce your new best friend for the summer – water. When you are out in the sun, the water from your body is lost quickly. And if you don't hydrate enough, you can end up collapsing on the course from heat exhaustion. This may be the worse case scenario, but it is a real threat when you spend the entire day outside in the heat.
Also, when we say water, we mean water. Don't try to hydrate yourself with soda, juice, and especially not beer. Alcohol actually dehydrates your body and so do sugary drinks. Make sure you keep plenty of chilled water bottles handy and drink water before, during, and after each round.
You can also drink sports drinks as well as water, as the electrolytes in them will help you keep your energy level up, but be careful of the sugar content in these drinks, as some of them have more sugar than your body should have.
Sunscreen: Apply Generously
If water is your new best friend, sunscreen should become a close second. You don't want to look like an overcooked duck on your way back home, nor do you want to endanger your skin with the sun's harmful rays.. Sunscreen may seem like an obvious item to bring with you to the course, but people tend to forget it often and the risk is just not worth it. Generously apply a high-quality sunscreen before your tee time and reapply at least once during your round of golf.
Visor and Hats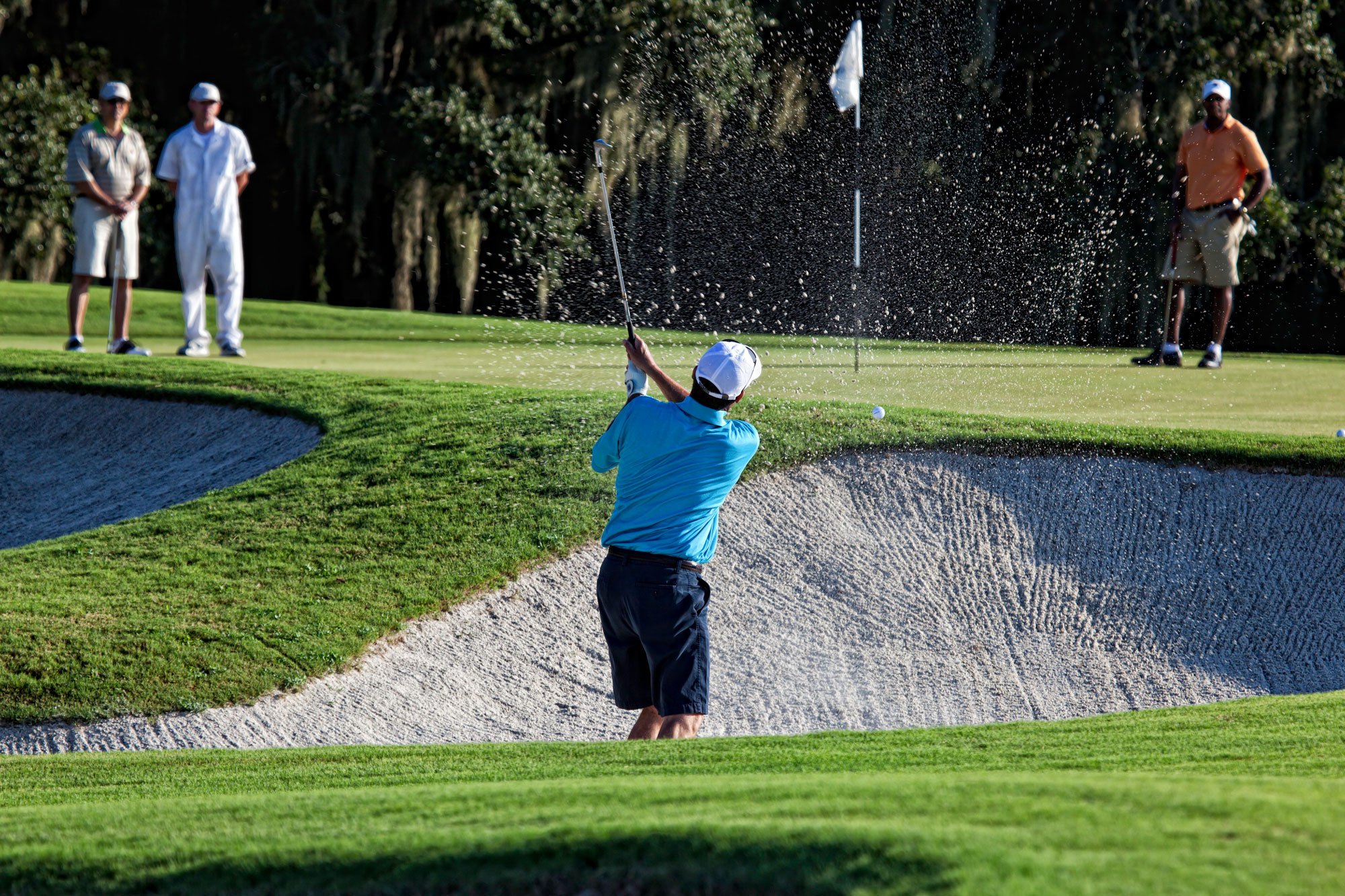 Sunscreen will surely protect you from the scorching rays of the sun, but there is nothing wrong with a little extra protection. Severe sunburns can turn into blisters and will affect your performance of the game, but more importantly your health, which you don't want.
A visor or hat will provide you with an extra layer of protection from the summer heat, so bring the brim and don't burn.
Sunglasses
Your eyes are just as sensitive to the sun as your skin is, but you can't lather your eyeballs with sunscreen. Instead, opt for a great pair of sunglasses that will block out the UV rays and keep your lookers intact. Aside from the obvious health concerns, not wearing sunglasses can also affect your game. You don't want to hit the wrong shots because you don't have one hundred percent visibility, and sunglasses will provide you with just that.
Dress Up Light
Wearing a black shirt with spandex to the golf course in this heat? Bad idea!
Dark colored and tight clothing actually makes the summer sun feel even hotter. Rule number one when playing golf in the summer should be no dark-colored clothes. Light colored and airy clothes help you stay cool during the game.
Also, make sure you bring wet towels with you. They will keep you refreshed.
Eat Snacks
It is not just water that the hot summer sun draws out of your body, but your energy level will also suffer with the heat. Stay energized with fruits and healthy snacks like a granola bar to keep your energy levels in check. You can easily carry them in your golf bag, and snack on them whenever you feel a little hungry.
Timing is Everything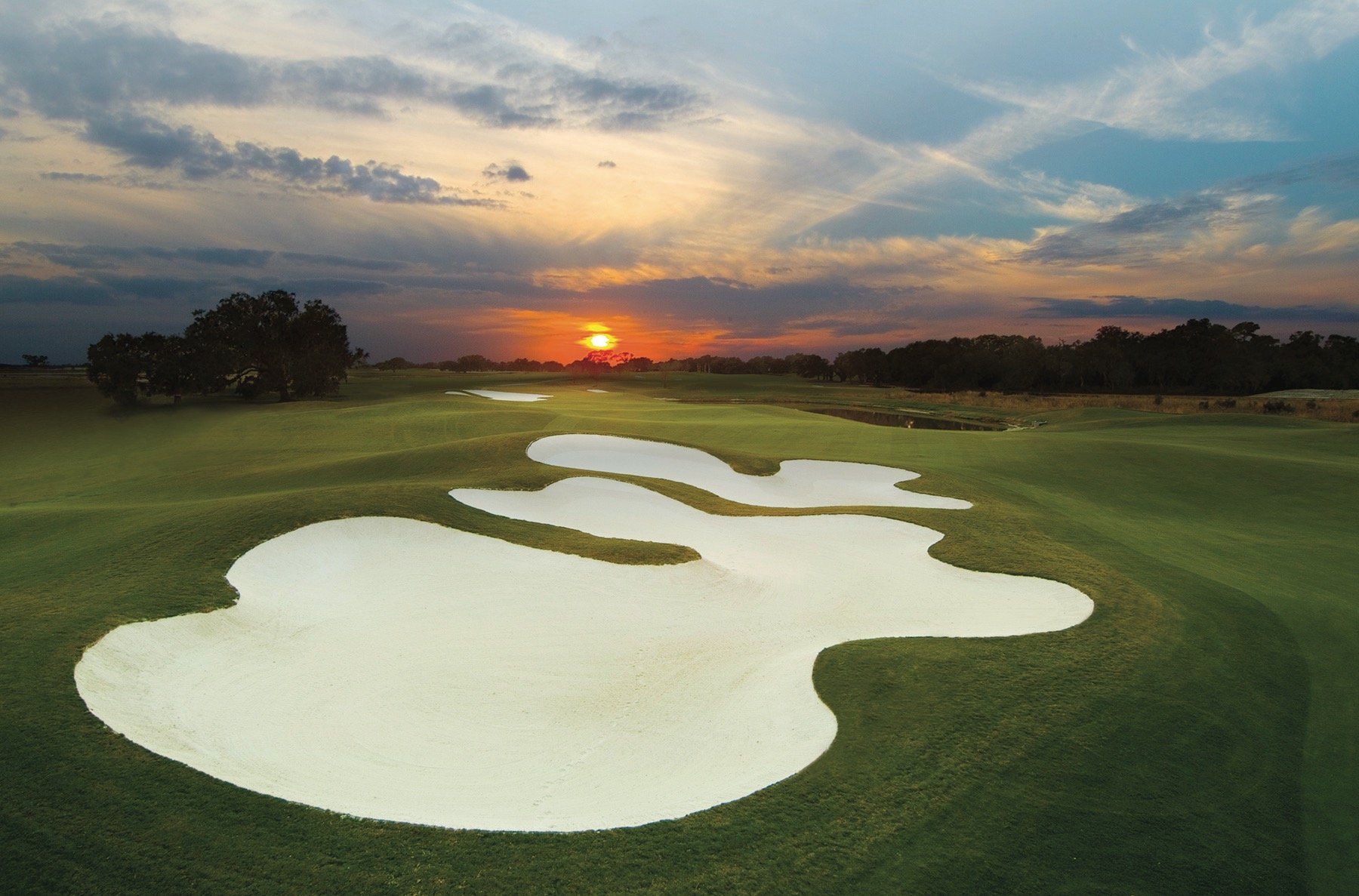 In a golf game, timing is everything, and the hot summer heat is not a reason to halt your play, but there is a way to avoid the sun's harsh rays. The sun is at its peak from 12pm to 3pm. If you schedule your game early in the morning, you can avoid the worst of the heat. Your game will be wrapped up before the sun starts its brutal glare from top of the sky.
Heat stroke is not a joke. By following these simple tips, you will survive the summer heat and be victorious in your next golf game. The Founders Golf Club is also always ready to assist you with a fully-stocked pro shop filled with golfing essentials, including comfortable and breezy golf attire. Stock up on some much-needed supplies and enjoy a beautiful Florida day on the course, or practice your game in our state-of-the-art practice facilities utilizing Trackman® Technology, two putting greens, and the recently enlarged driving range and remodeled short game area. The Founders Club Learning Center is also equipped with FlightScope for custom fitting and best quality instruction by our PGA Professionals.
Learn more about The Founders Golf Club, as well as the many amenities available at The Founders Club.