Holidays are even happier at The Founders Club with family, friends, and fun at every turn. This holiday season, we are ready to close out 2020 with smiles on our faces and an eagerness to start the New Year because of all the wonderful people with which we get to share our lives and community every day.
At our Sarasota golf community, we strive for a boutique-style setting of abundant nature and gorgeous luxury custom homes, as well as the gift of heart-felt camaraderie between all of our residents, members, and guests. Our sales success for 2020 has shown that more and more prospective homeowners are discovering our winning formula with multiple new custom homes sold in our slice of paradise.
That paradise is located just minutes from I-75, a vibrant downtown area, and world-class beaches, allowing our residents to be close to everything Sarasota has to offer while still being nestled in a quiet and peaceful community with 700 acres of lush landscape, nature preserves, and glistening lakes, as well as a growing number of luxury amenities to keep you busy every day. Topping the list of luxury amenities is a Robert Trent Jones, Jr.-designed golf course, a fitness facility offering a variety of classes, and the grand, 24,000 square foot Golf Hall. The golf course features training facilities, including two putting greens, a short game area, and state-of-the-art TrackMan radar technology offered through Florida Golf Performance Center. Recently, The Founders Club improved upon this amenity with an enhanced driving range and Florida-friendly Celebration grass. Membership is limited to 275 to ensure members enjoy year-round golf with no tee time required and the program also features the area's only traditional caddie program.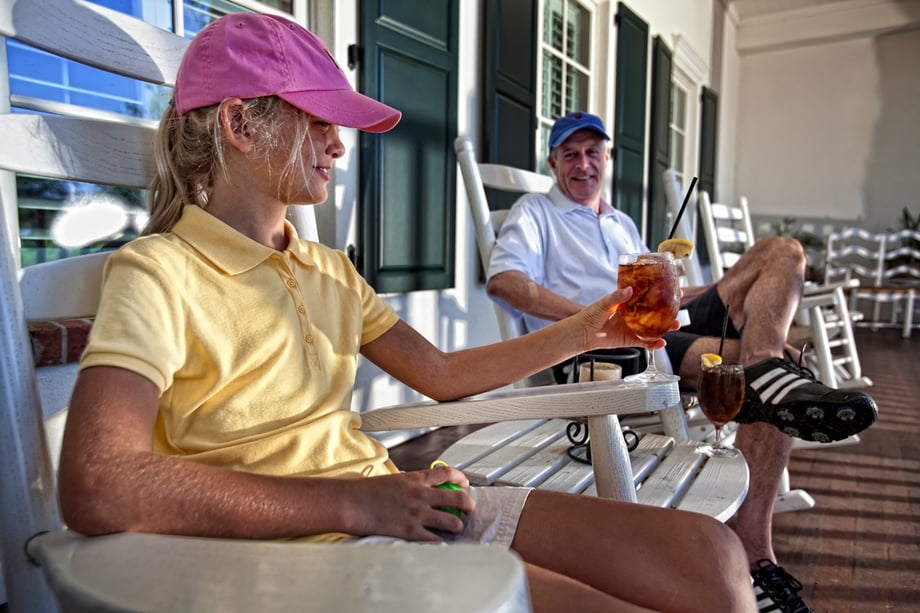 At the 24,000-square-foot Golf Hall overlooking an oak hammock and the 18th hole, members enjoy fine and casual dining from our team of culinary experts providing the freshest and finest food available, as well as a full calendar of social, sport, and wellness activities. The facility also has a professionally staffed and fully stocked golf pro shop, state-of-the-art fitness center, and men's and women's locker rooms and lounges.
Every aspect of the goals for which we strive was honored this year and we could not be more thankful for everyone that has made it possible for us to achieve them. Our community has been lucky enough to be called "the friendliest, warmest atmosphere" by some of our residents and we can only say that this is true because of everyone involved in our Sarasota golf community, from the developer and staff to the residents and members. We thank you for your hand in our success and wish you a joyous Holiday Season and a smashing New Year.