Many luxury home communities boast of having the best amenities, beautiful estate homes, and the most picturesque settings. We know this because we also like to share the many attributes that make The Founders Club a wonderful place to live, but the one element that allows us to stand heads and tails above any other Sarasota luxury community is the camaraderie shared between our residents, members, and friends. It's also what we like to think makes The Founders Club feel like home from the moment you step foot into our community. However, don't just take our word for it, read what some of our residents have to say about their experience within The Founders Club family.
"What sets apart this community – it's the friendliest, warmest atmosphere in terms of people that live in the community we've ever experienced. We've lived in several other clubs across the country; this BY FAR is the friendliest and nicest," said Humberto and Deborah Vainieri, one of the first families to purchase their home at The Founders Club. They also added: "For whatever reason, we seem to attract similar-minded people; a lot of retirees and families; a nice mix of people. Everyone gets along. There's a camaraderie here. It's not just friendly, it's welcoming. When there's someone new to the club, the majority will make an effort to make them feel comfortable and welcome."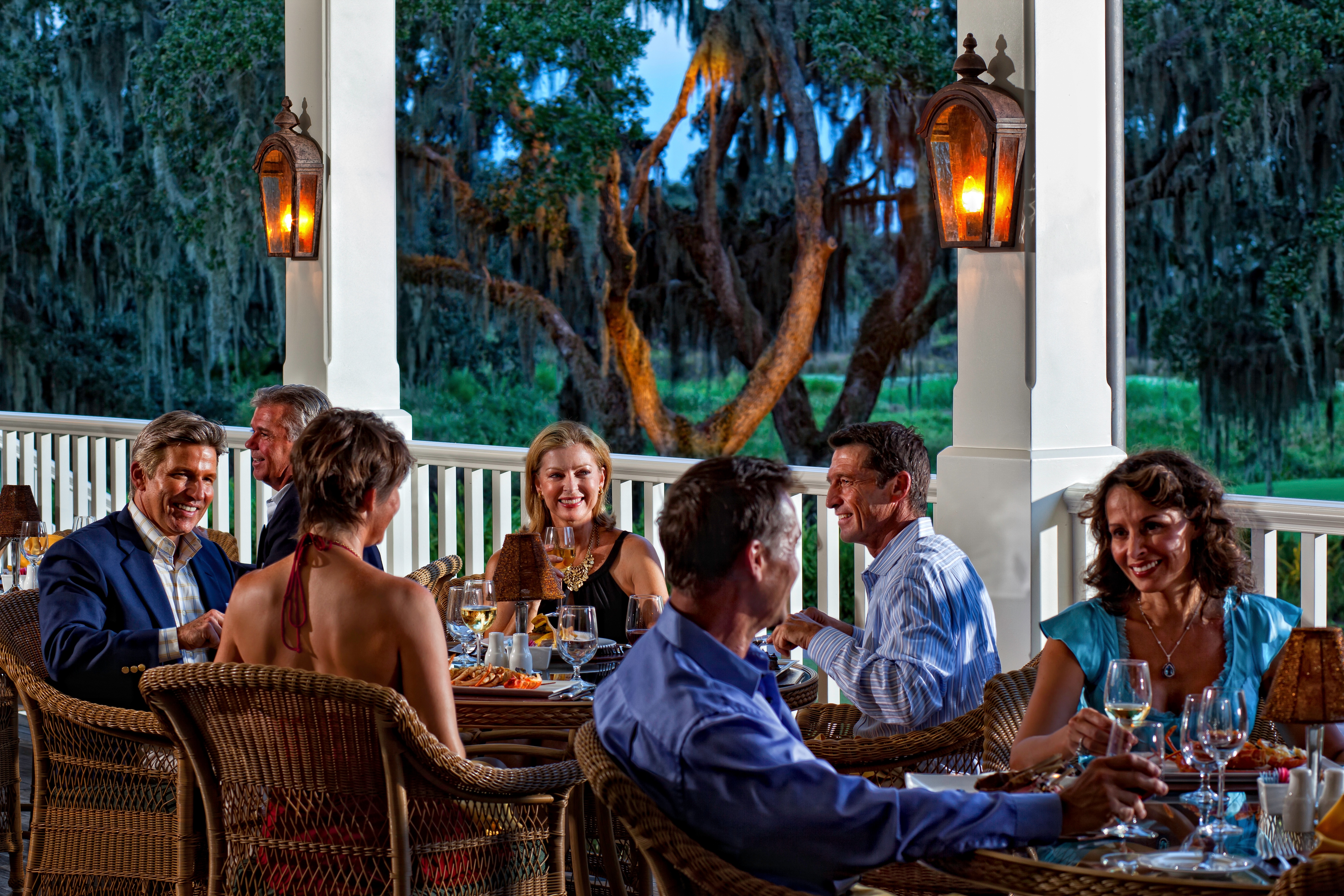 Kate and Peter Bradley, who knew they had found their home the very first night they entered The Founders Club Golf and Social Club, shared the Vainieris' sentiments: "I can remember the very, very first night we had at the Club…Everybody was just so happy and the atmosphere was just electric. I think we all started becoming friends from that very first night."
Raymond and Sylvia Rocco were excited to discover that The Founders Club is an ideal community to nurture an active social life. "When you come from a different state and don't know anybody, it's important to have a social life and within a month, I had one," said Sylvia Rocco.
Her husband, Raymond, enjoys the social aspect associated with dining at The Founders Clubhouse. "It's large enough so that there are enough people we call very close friends, who are always here, but small enough to be intimate, personal."
The friendships realized and nurtured in our boutique-style community are supported by The Founders Club's many luxury living characteristics. The quick list of The Founders Club's features are a prime location east of I-75 for close proximity to Downtown Sarasota and the beaches; 700 beautifully landscaped acres with 262 home sites generously sized to adequately furnish your dream home and surrounded by lake views, nature preserves, wetlands, a golf course, or often all four; a full calendar of social, sport and wellness activities in its 24,000-square-foot Golf Hall; a fitness facility with state-of-the-art equipment as well as a variety of fitness classes; the dramatic and rewarding Robert Trent Jones, Jr. golf course that is limited to just 275 golf memberships; and casual and formal dining in the fine dining room, bar and grille, and outdoor verandah overlooking an oak hammock. All of these features alone allow The Founders Club to be an award-winning Sarasota luxury community, but the people are what make it home.
Download our brochure to learn more about The Founders Club and discover the warm and inviting atmosphere you've always searched for.